Driving lessons in Chichester Bognor Regis Aldwick
Lynne
Lesson price: £35 an hour
Driving Instructor Training In Chichester and Surrounding Areas
ORDIT registered Lynne is the owner of Prime Driving School and she has the determination to build safer driving skills for all.
With over twenty years experience, having Lynne as your instructor, you will know that you are in the safest of hands.
Lynne primarily trains new driving instructors these days from our training centre in central Chichester and Lynne has been the in-house trainer for Surrey and West Sussex Fire and Rescue.
If you would like to have an informal chat with Lynne about a career change and to become a driving instructor with Prime Driving School, simply call Lynne direct on 07941 164 289. Lynne may be teaching when you call, so leave her a message and she will call you back when she is free.
With Lynne you will receive one to one training in all aspects of becoming a driving instructor. Lynne will also be with you on your Part 3 driving instructor final qualifying test. Lynne always attends the Part 3 final qualifying exam to give you support and then help you analyse the examiners feedback following your Part 3 test.
As a school, Lynne fully supports the DVSA in the new style process with regards to 'Driving Instructors Check Tests' on existing qualified driving instructors and all of Prime Driving School's driving instructors are now collecting their individual test pass reports so that Lynne can ensure that all Prime Driving School's instructors weak points, if there are any, are addressed and support training is implemented before being triggered by the DVSA for a 'check test'.
Scroll down to see what some of Lynne's previous students have had to say about her and her teaching style.
Lynne conducts weekly in-house training sessions along with Steve for all of Prime Driving School's trainee driving instructors and also any fully qualified instructors under the Prime Driving School Umbrella can attend when they want to. The weekly training sessions co hosted by Grade A instructor Steve, go through the basics of learning to drive, right up to a full detailed pupil and diary management course exclusively written by Prime Driving School.
If you are considering training to be a driving instructor you are welcome to attend totally free charge one of our Saturday three hour classroom sessions. They are fun, informative and a great opportunity for you to ask those trainees going through training about the process and the experience of training to be a driving instructor with Prime Driving School.
Lynne has put a lot of information together regarding training to be a driving instructor with Prime Driving School. So please take look around our website and maybe a career change is for you. Lynne would welcome talking you through any questions that you might have and we are sure you will have many.
Some of Lynne's qualifications include:
Diamond Advanced Motorist
ORDIT registered Trainer
Diamond Special Test
Energy Saving Trust Master Trainer
Skid Control
Fleet Driver
Send Lynne a message
If you'd like more information about driving lessons with Lynne then please fill out the form to send a message.
What students said about learning with Lynne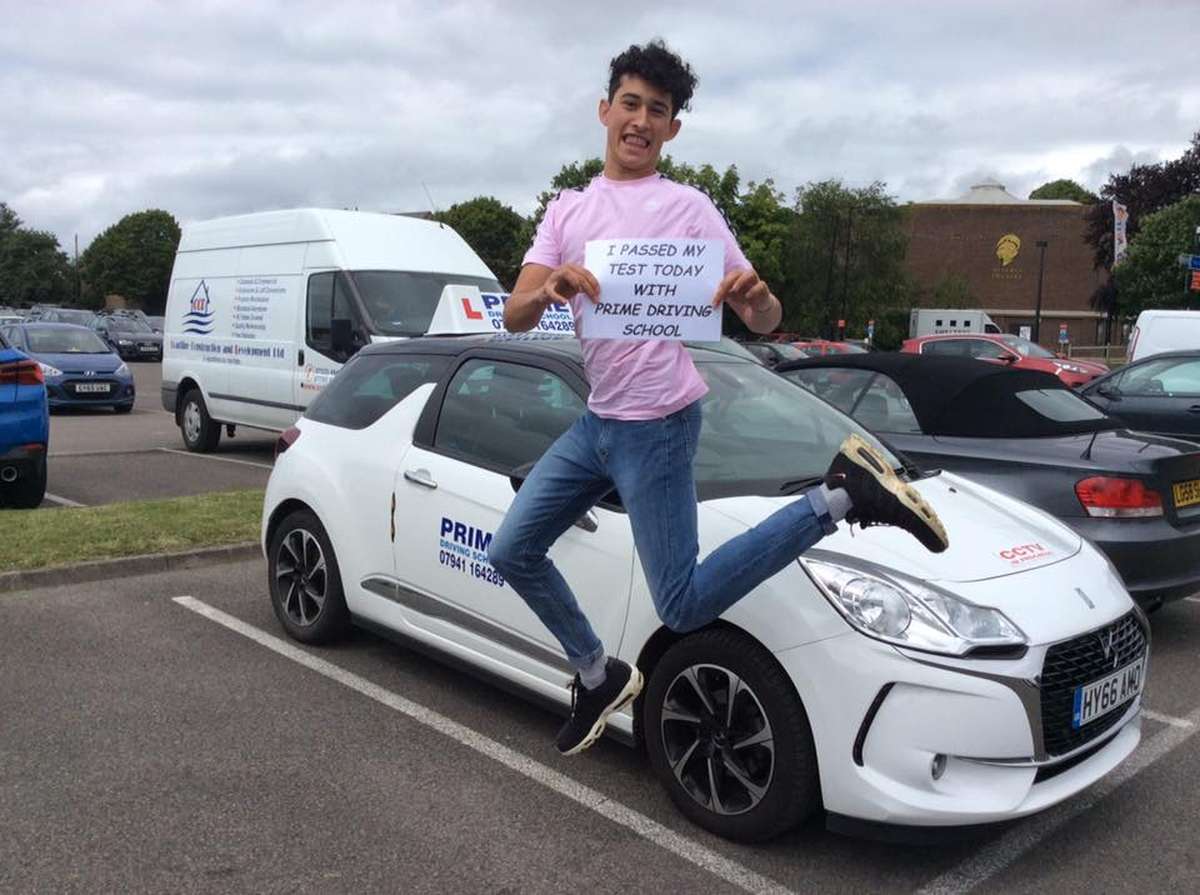 Adam
Thank you so much for helping me through my test, patience and very professional and appreciate for all the support and lessons leading up to my driving test (which I passed FIRST time). Would really recommend Prime Driving School and many thanks again for your help.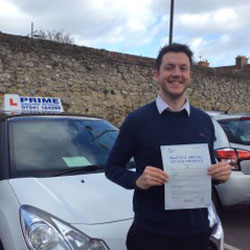 Alex Dunne
I can't praise Lynne enough. She's so thorough and enthusiastic, best instructor I've had! (There were a few)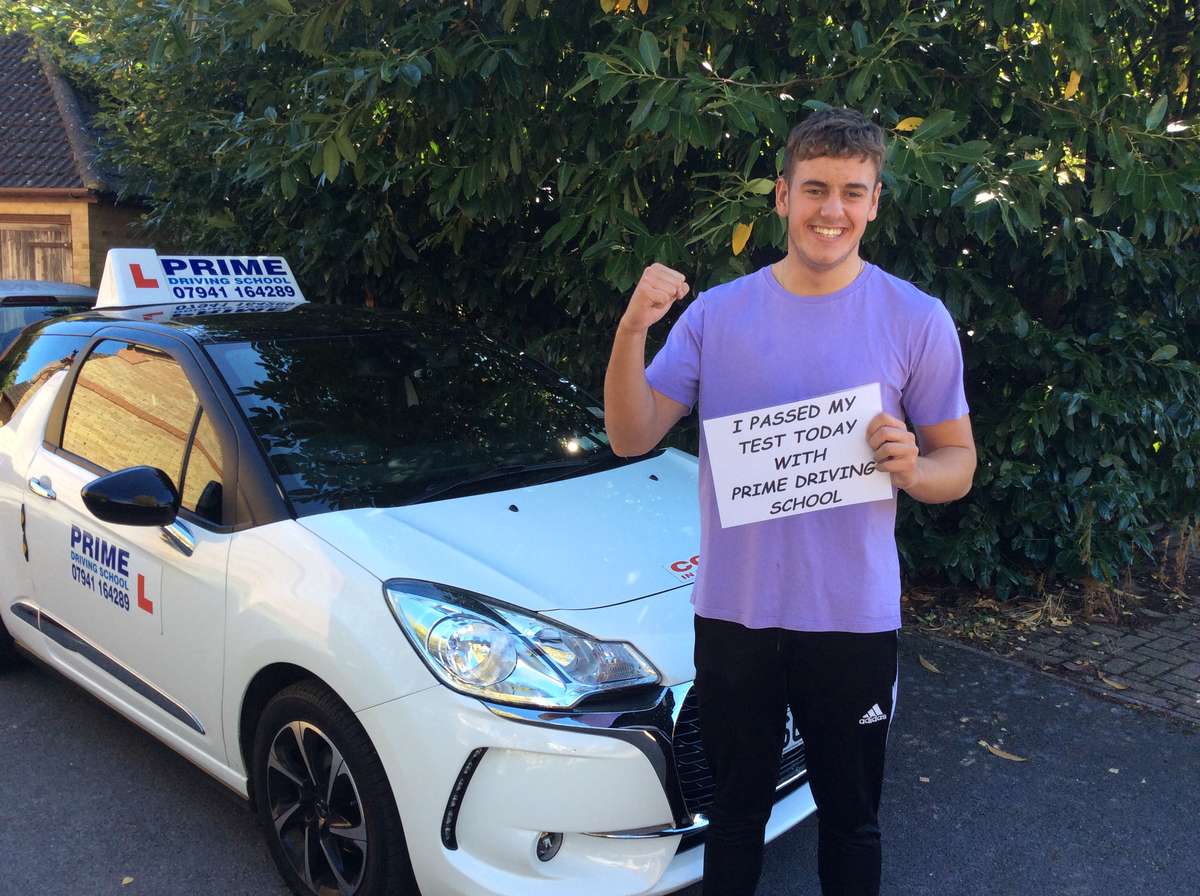 Ben
Great lessons, learned so much so quickly and I would highly recommend this driving school!
Absolutely brilliant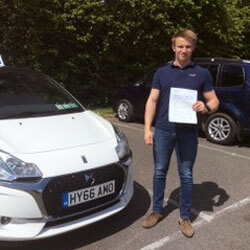 Ben Norris-Warton
Prime Driving School has been absolutely above and beyond in their quality of teaching.
My Instructor, Lynne has been brilliant. She's clear with instructions, very encouraging, gives really good explanations and instructions on how to improve and what to do and is really lovely and chatty. Lynne's car that I have used in my lessons is really good. It drives smoothly and is responsive and Lynne keeps it in excellent condition.
When I first met Lynne, she told me she was very proud that her car's alloys have never scratched/scuffed. I'm pleased to say that even after my driving of the car the alloys are still as was! - which goes to show how good her teaching is.
Prime is well worth the money! I recommend Lynne and her business 100%.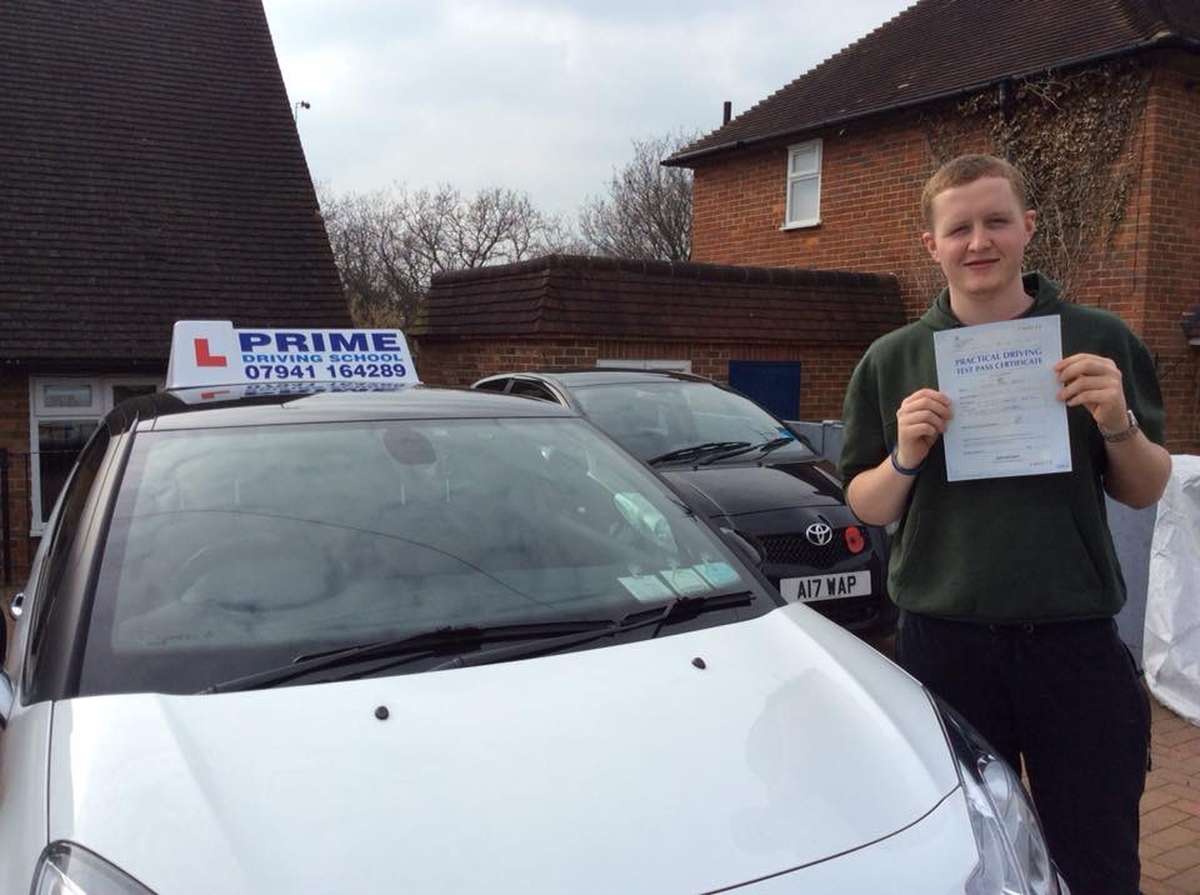 Charlie Parrott
One of the best driving schools, worth the money.
Lynne is great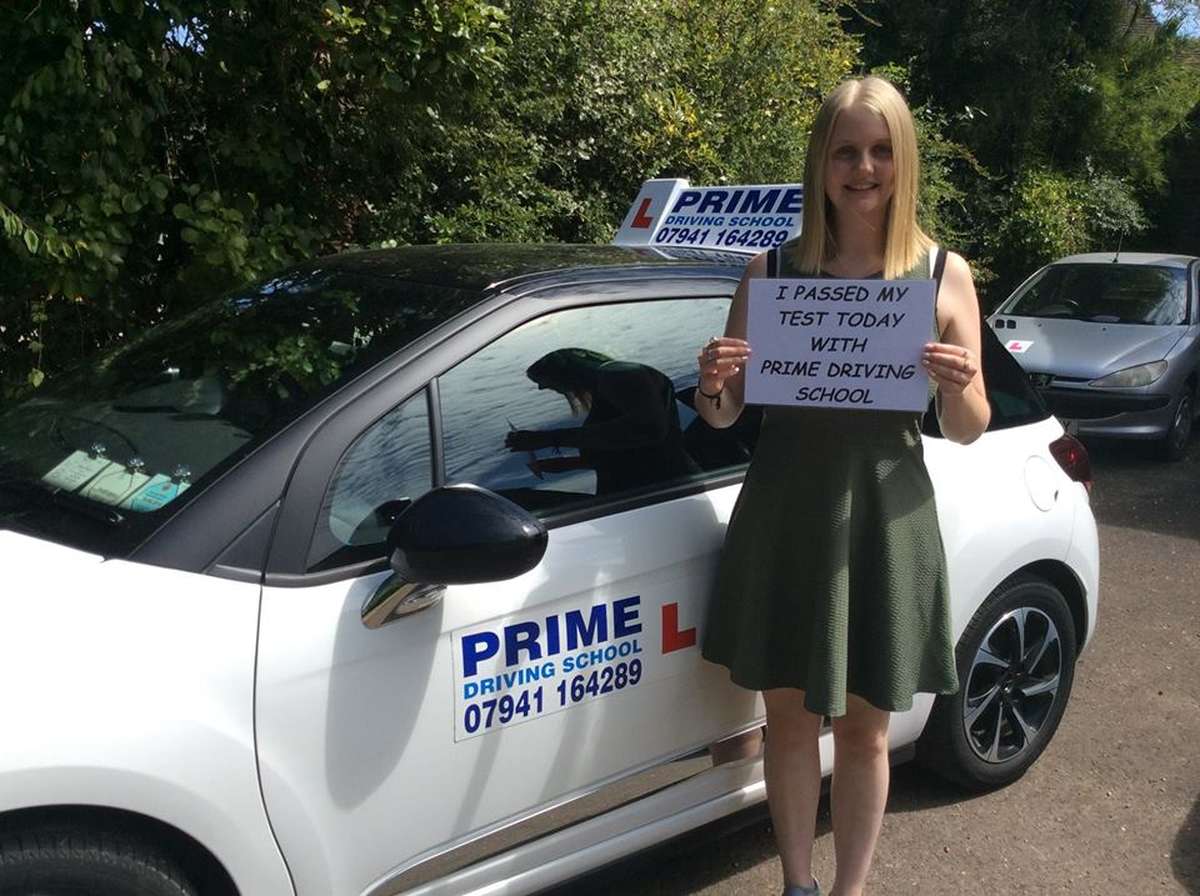 Chloe
I am a super nervous driver but Lynne was amazing
I have finally passed, couldn't be happier and couldn't have done it without Lynne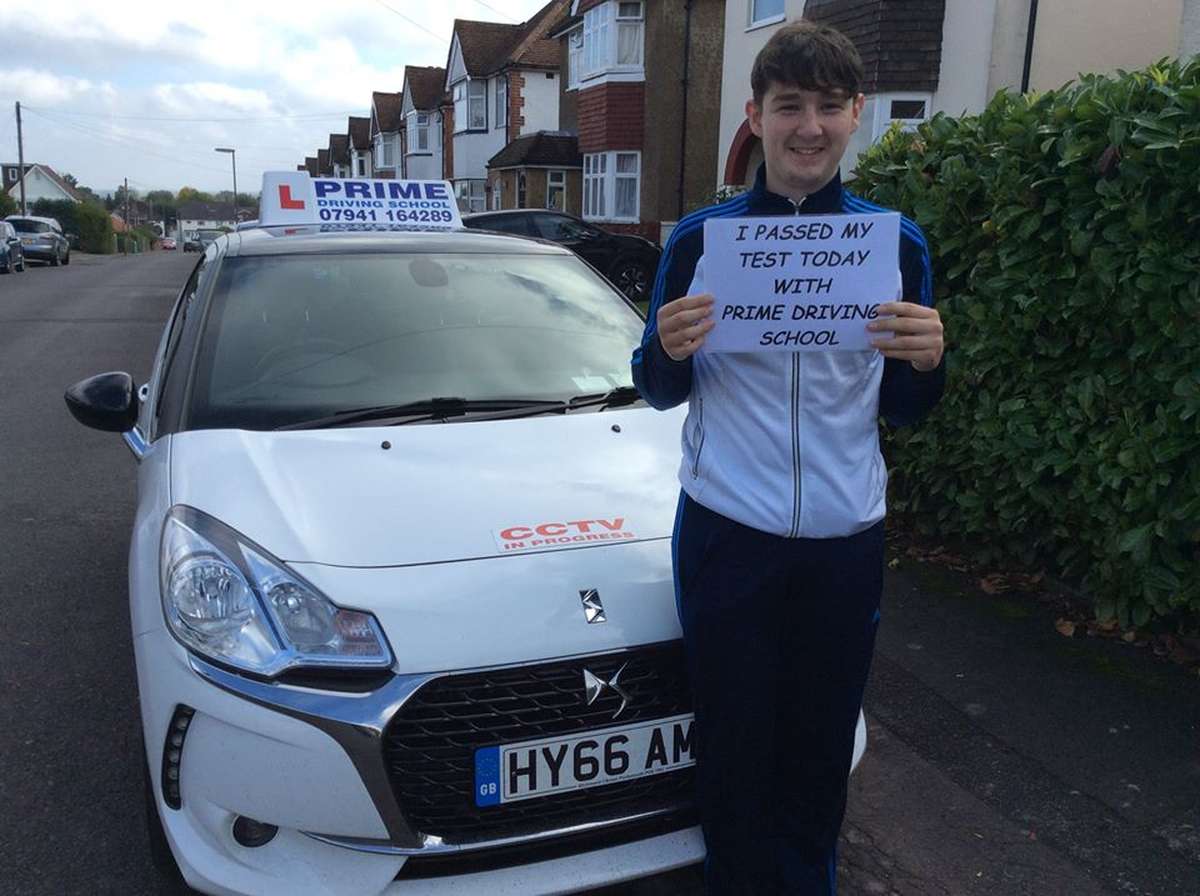 Daniel
Will be forever grateful and would recommend her and the rest of Prime Driving School to anyone.
Would like to say a massive thank you to Lynne who helped me get through both my theory and driving tests even after 18 months she was still committed to helping me get through them both.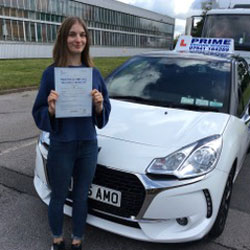 Ellie Atkins
My first and only driving school, taught by an amazing driving instructor Lynne. Every lesson was professional & organised, and we still had giggles and chats, sometimes it was more like having your best friend in the car!
Excellent learner car that was easy to drive, smooth and responded to your instructions. Most importantly, clean and presentable.
Thank you Lynne for being an amazing instructor and giving me 100% confidence on the road.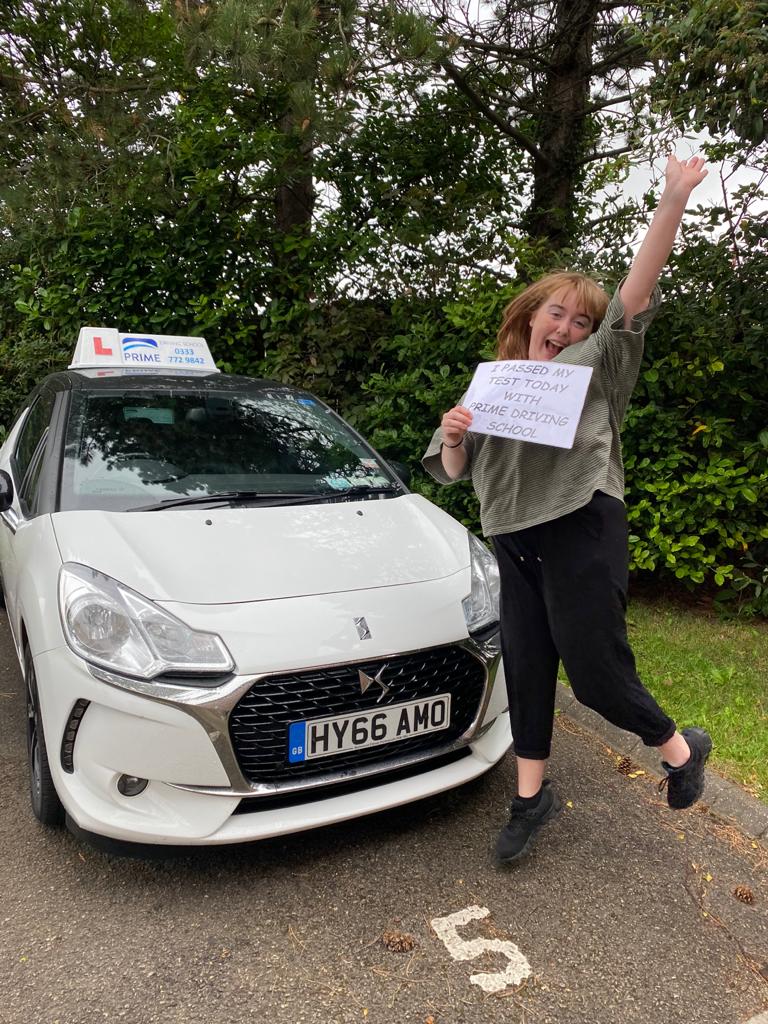 Emily
What a brilliant driving school!
Lynne is absolutely amazing, I completed a 5 day intensive course with her, and couldn't have asked for a better driving instructor/ mentor!
Passed first time on 6th day! Would definitely choose this school 100%, so accommodating! :)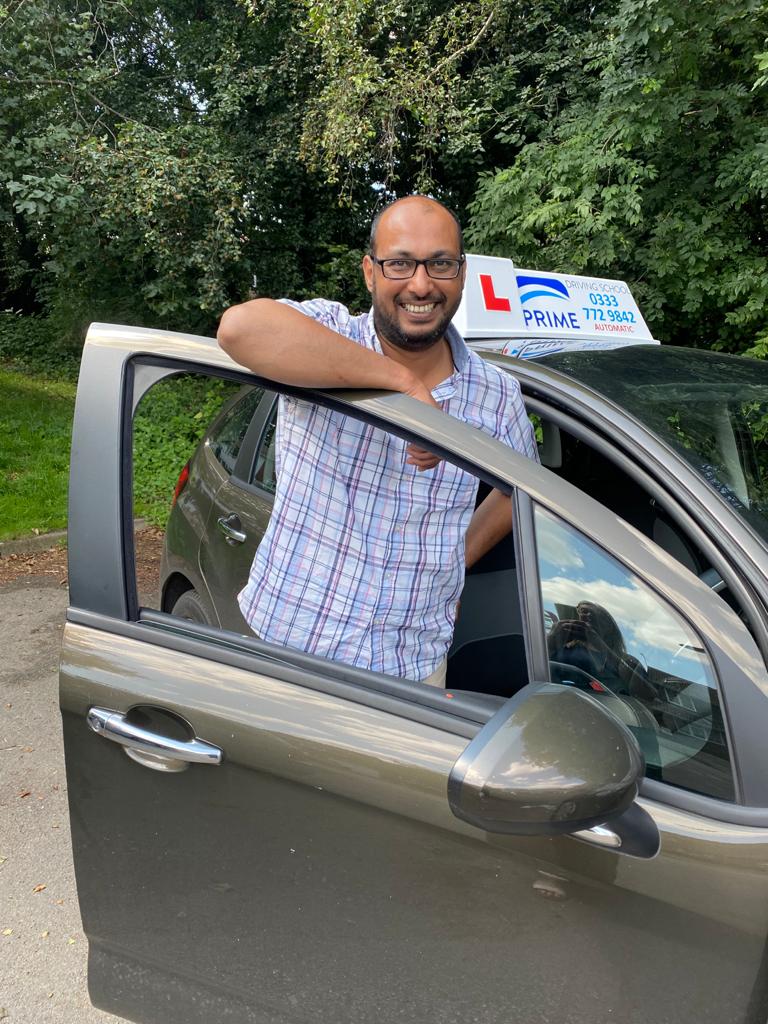 Enayet
Lynne you are a great teacher.
I've achieved my goals to be an ADI only because of your extremely positive guidance and training.
I've been with another company but I was completely disappointed by their poor guidance .
Lynne your guidance and training on the road and also in the class room sessions made me understand how we have to teach our pupils and make them safe drivers for their whole life.
And this has made my dream come true.
I didn't have enough confidence, but your determination, advice, teaching style and guidance was what I needed to point me in the right direction and finally I have achieved it.
Prime driving school is the Best.
I recommend PDI training with Prime for those who need the best training to become an ADI. Contact Lynne who is the Best.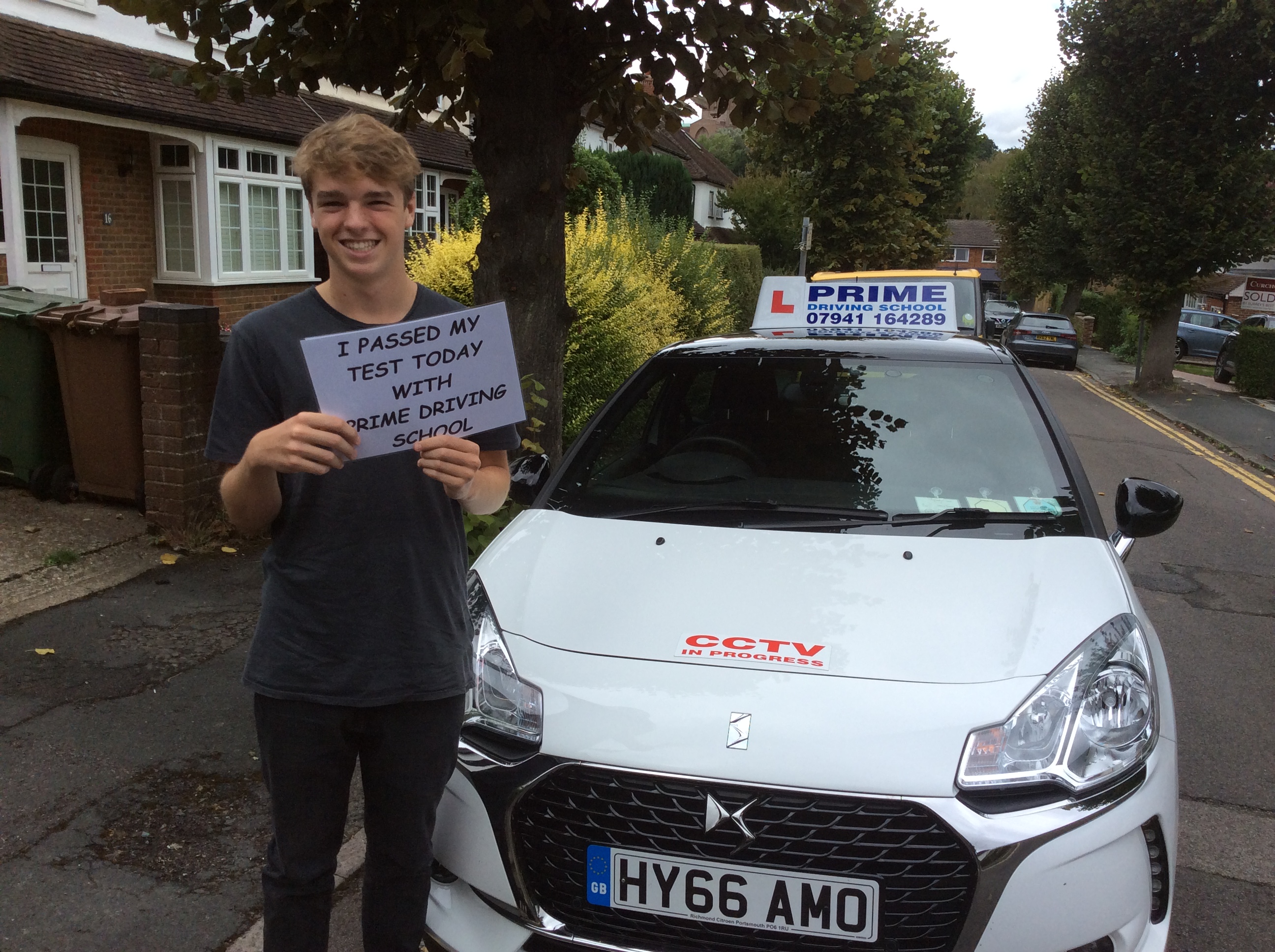 Findley
Amazing school.
Lynne is a great instructor!! I passed first time and I was prepared so well.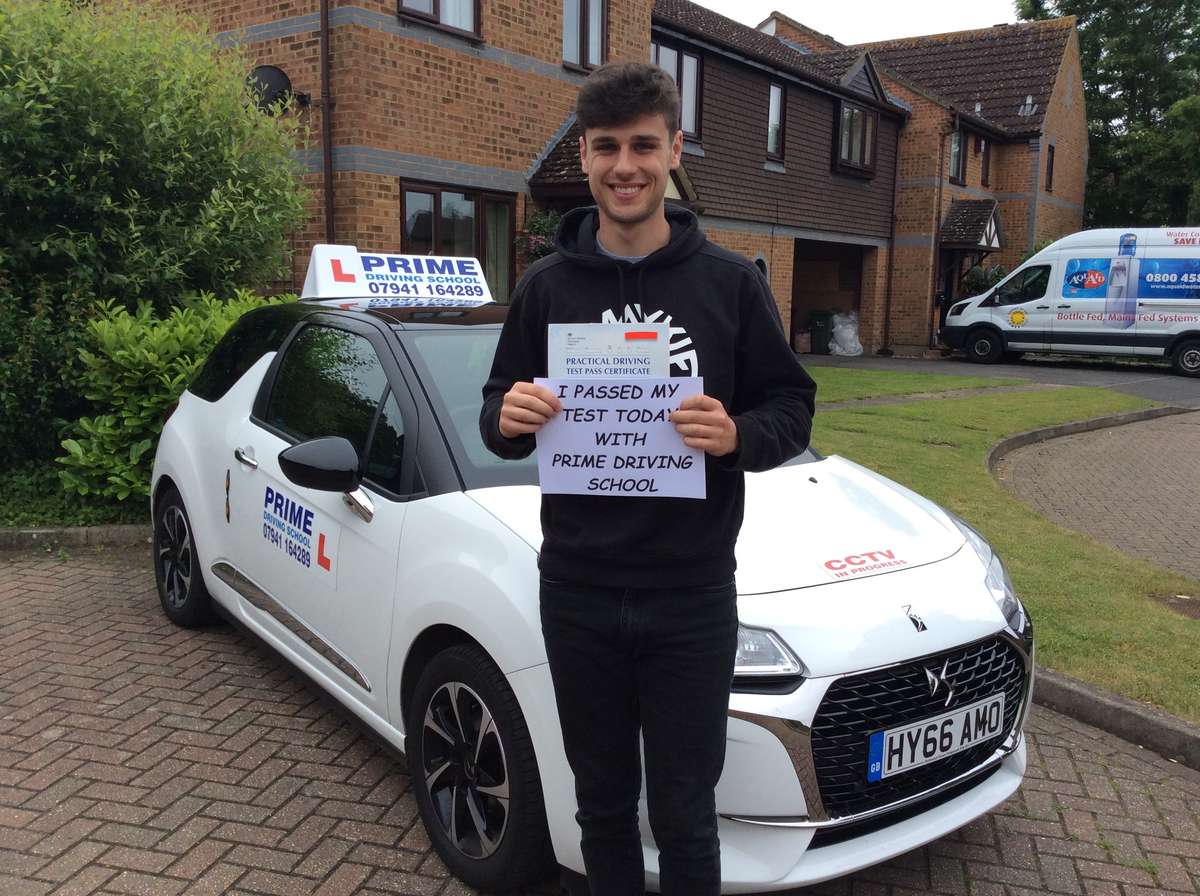 George Rosson
I cannot recommend Prime Driving School enough! Excellent teaching and every lesson was a lot of fun. I wouldnt have been able to pass first time without it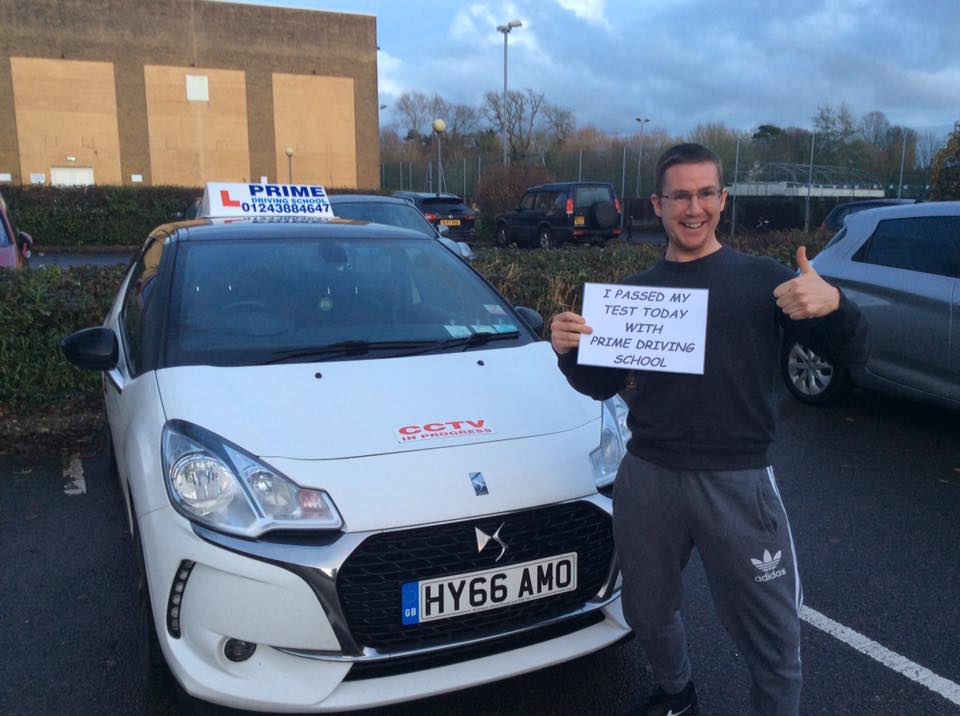 Glen
So happy I changed to Prime.
Brilliant experience, learnt so much with Lynne. 100 percent teaching. Passed today. Thanks again Lynne your a star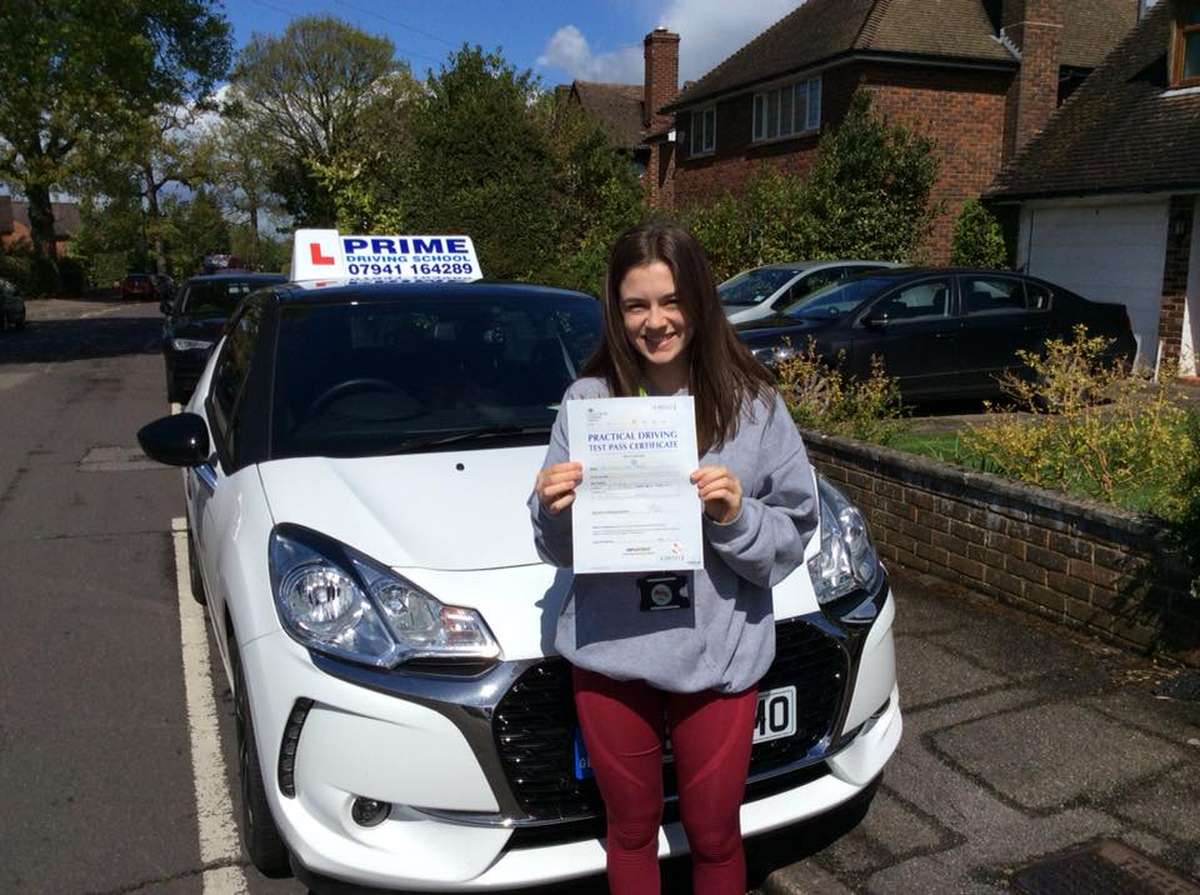 Hannah Parker
Thanks to Lynne, I passed for the first time! My instructor was fantastic and tailored each lesson to what I needed to learn and improve on right up to the moments before the test. So pleased I have learnt such an important skill!!!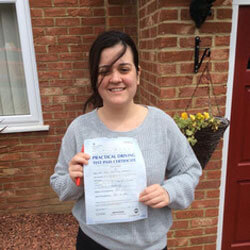 Holly Manganoni
Lynne is an excellent instructor. She was always patient and made sure everything was explained clearly. Would highly recommend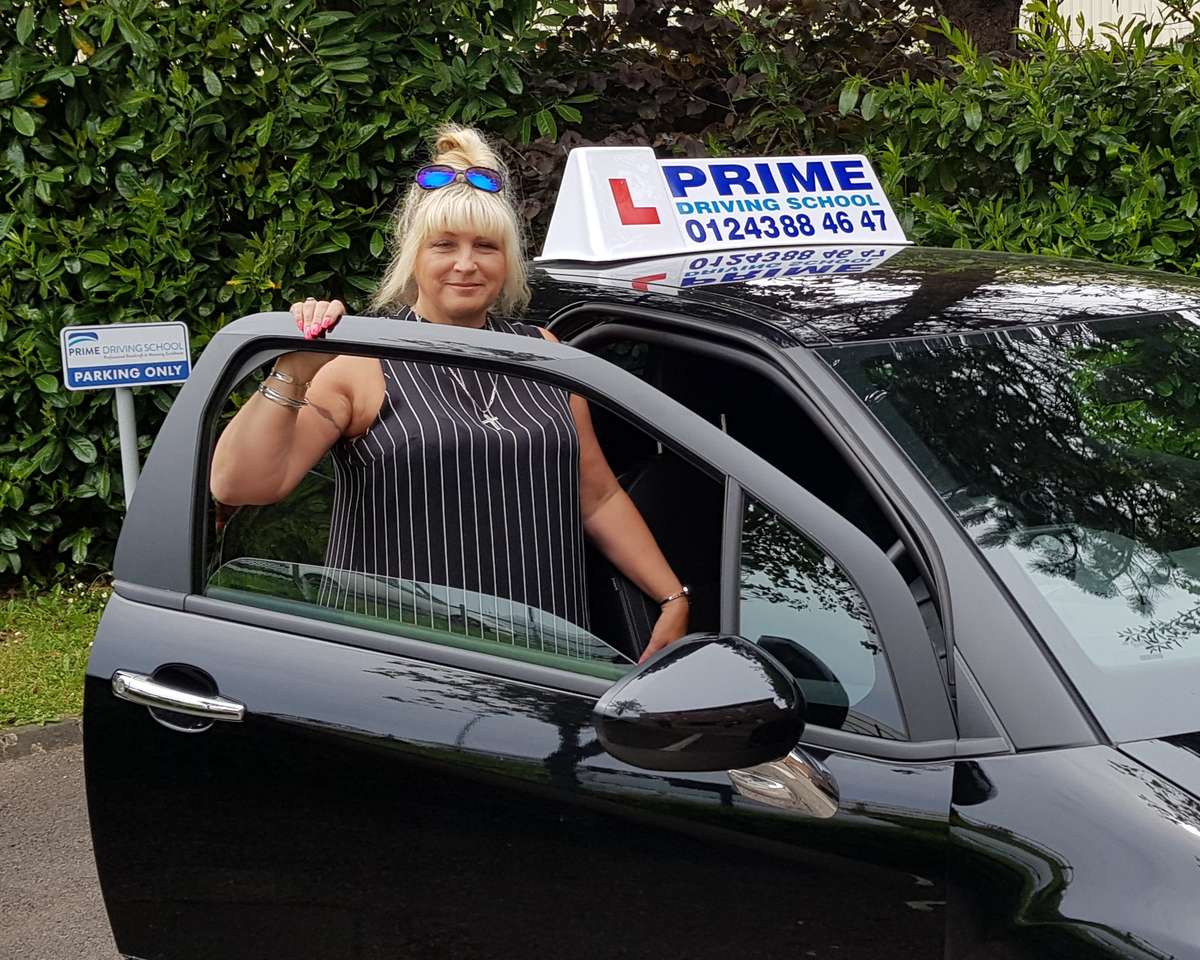 Jacquie Taylor Grey
Lynne trained me as a Driving Instructor 13 years ago! And to the highest standard.
Lynne is so professional and still after 13 years if I need an answer to any question I still go to her!
I am now a qualified Ordit Registered Trainer and again thanks all goes to Lynne. She is amazing and has invaluable knowledge. Yes I couldn't be where I am today running a training department without her. Thank you. Lynne genuinely changed my life and my career and I could not be happier.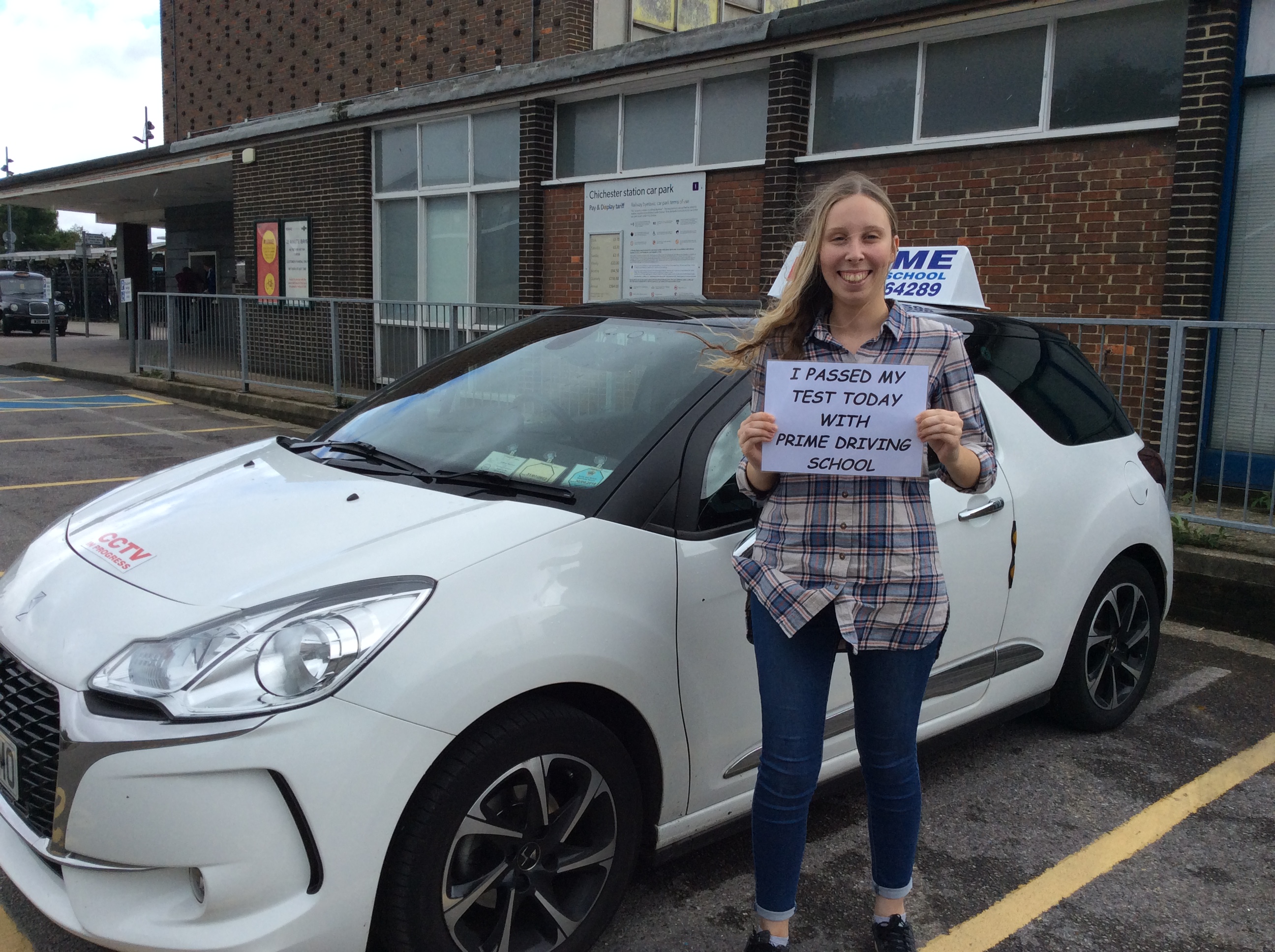 Jessica
Thank you for everything
You have been an amazing teacher!
Couldn't have asked for a better person to teach me to drive.
Thanks for all the help and guidance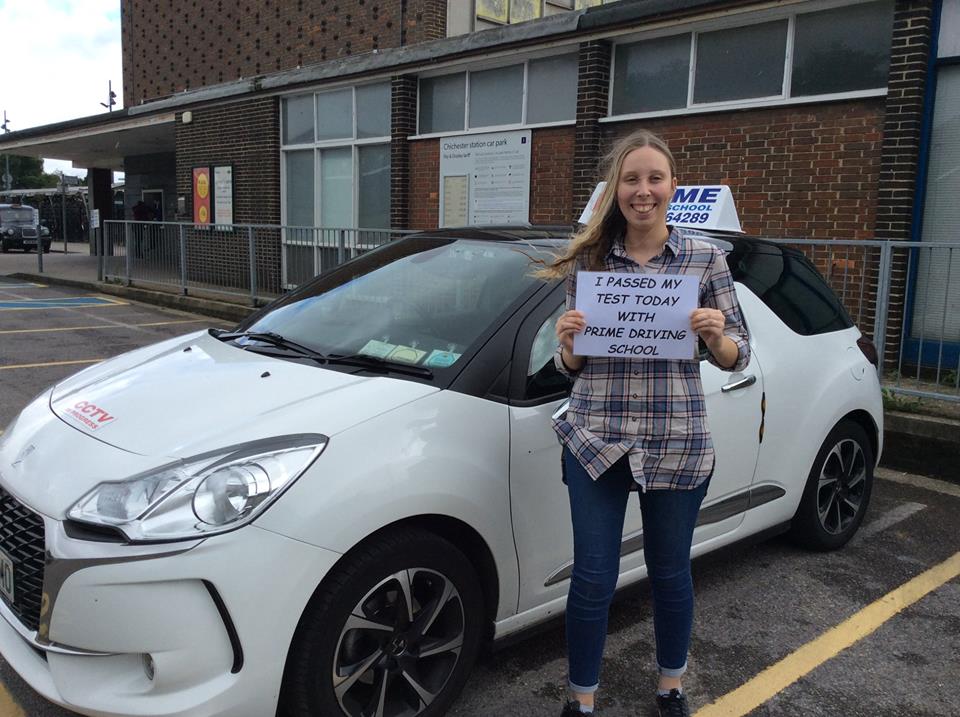 Jessica White
Fantastic ! Lynne is amazing
! Being a nervous person I was looking for someone who would be calm and supportive whilst driving and Lynne did that and more wouldn't recommend anyone better!
Thank you Lynne so much !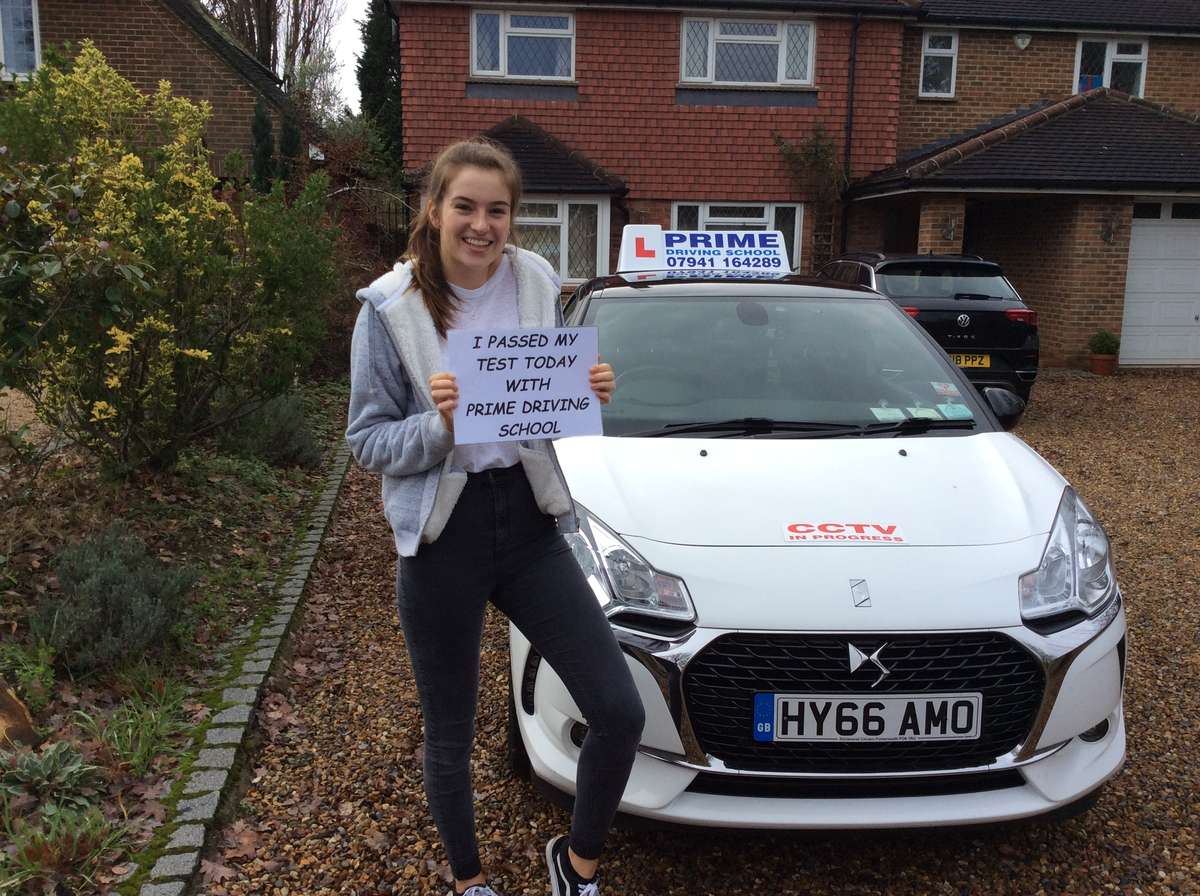 Kaitlin
"I've had the best experience learning to drive with Lynne,
So calming and had the best chats!
Without Lynne, I wouldn't have been able to pass first time."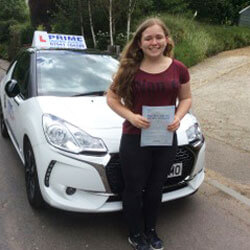 Katie Ellis
Prime Driving School is amazing! My instructor Lynne was so calm which really helped my nerves. I was able to pass first time with only 5 months of lessons! The teaching is impeccable and I can't recommend Prime Driving School enough!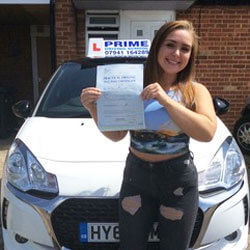 Lucy Beard
Thanks Lynne! Yep, still in shock 😂😂 thank you so so much. I'll miss our weekly chats (and having to pull over because we're laughing too much!) best driving instructor ever! Xx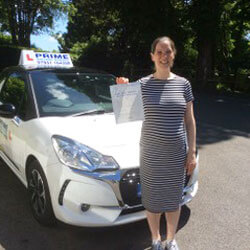 Lucy Snell
Prime Driving School is superb. I was an extremely nervous driver and yet I have just passed my test on the first go! This is all due to prime driving school's fantastic and supportive teaching methods.
My instructor Lynne guided me through my first lesson when I was utterly terrified so well. She increased my confidence in myself and I always felt safe due to her clear instruction. Not only was she a fantastic teacher but she is so positive and makes each lesson a joy, not a chore. In addition, half the time you don't realise how much you are learning because you are having great chats! Over the course of the lessons she enabled me to improve my driving confidence and ability to the extent that on my test I did not feel nervous at all, I actually looked forward to it!
I would recommend prime driving school to everyone. Whether you feel confident or not, prime driving school will turn you into a safe, competent driver and you will have lots of fun along the way!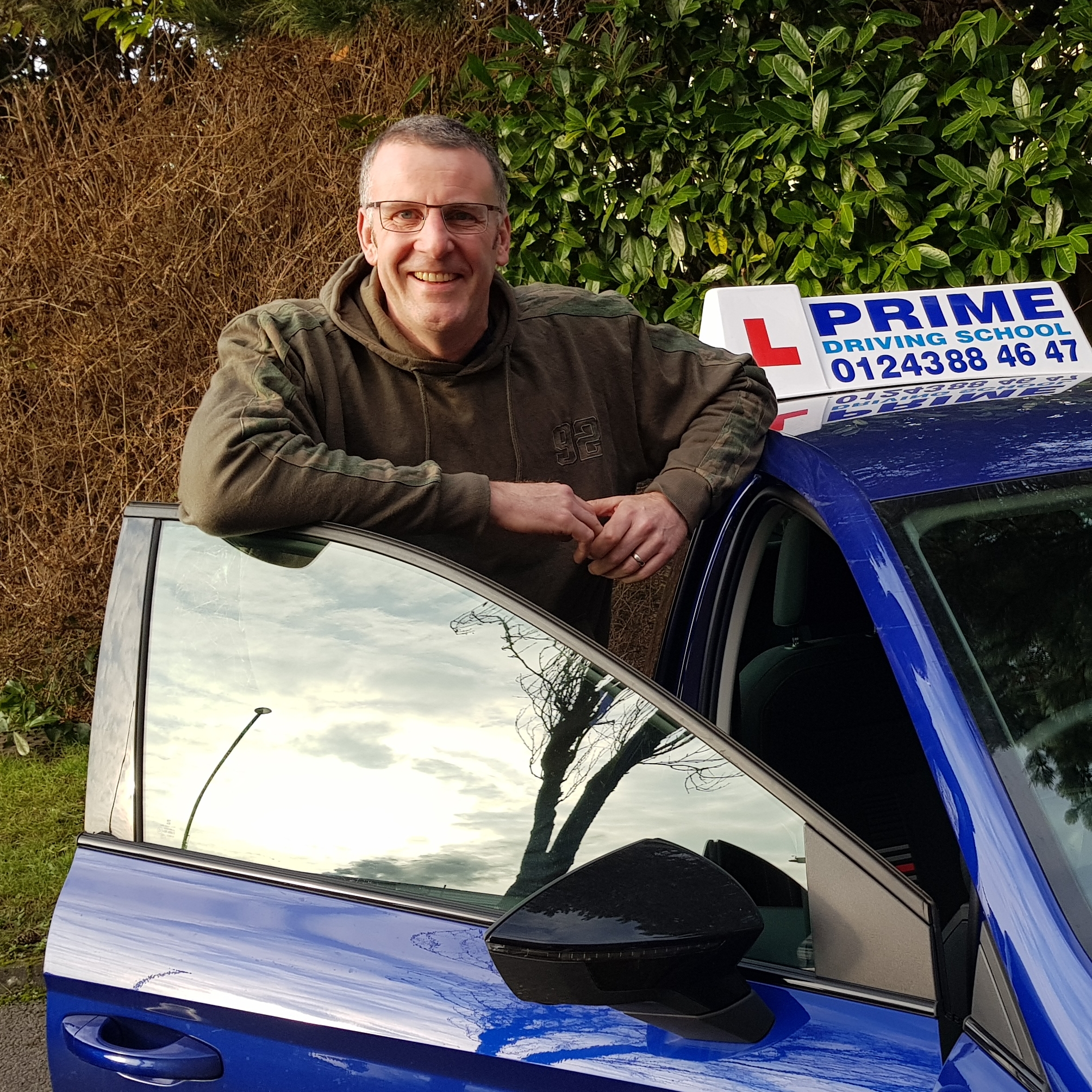 Mark
I recently passed my ADI Part 3 under the tutelage of Lynne Von Wildenrath, I cannot speak more highly of her support, guidance, expertise, generosity in giving up her time and all round personal investment in me.
Having decided to embark on a new vocation in becoming a Driving Instructor I cant believe how lucky I was to find Lynne.
Anybody seeking the same path as me and wanting to become what is such a rewarding and enjoyable role, could not be in better or safer hands. Lynne is so passionate about the profession and Prime as a Driving School, with the fantastic support of Paul, are true experts in this field and I feel privileged and proud to now be a part of the team and to be able to call myself a Prime Driving School instructor.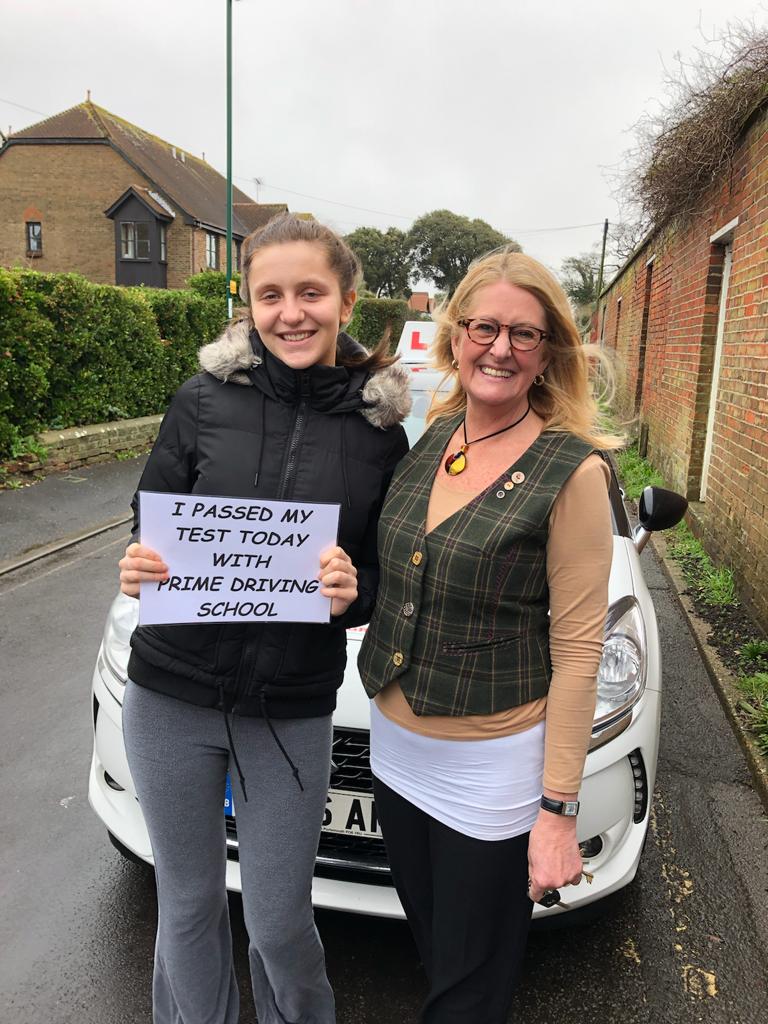 Mia
Thank you so much to Lynne who guided me so well towards passing my test, the best instructor! I am finally on the road and feel so confident driving alone.
100% recommend this schools services, thanks again Lynne!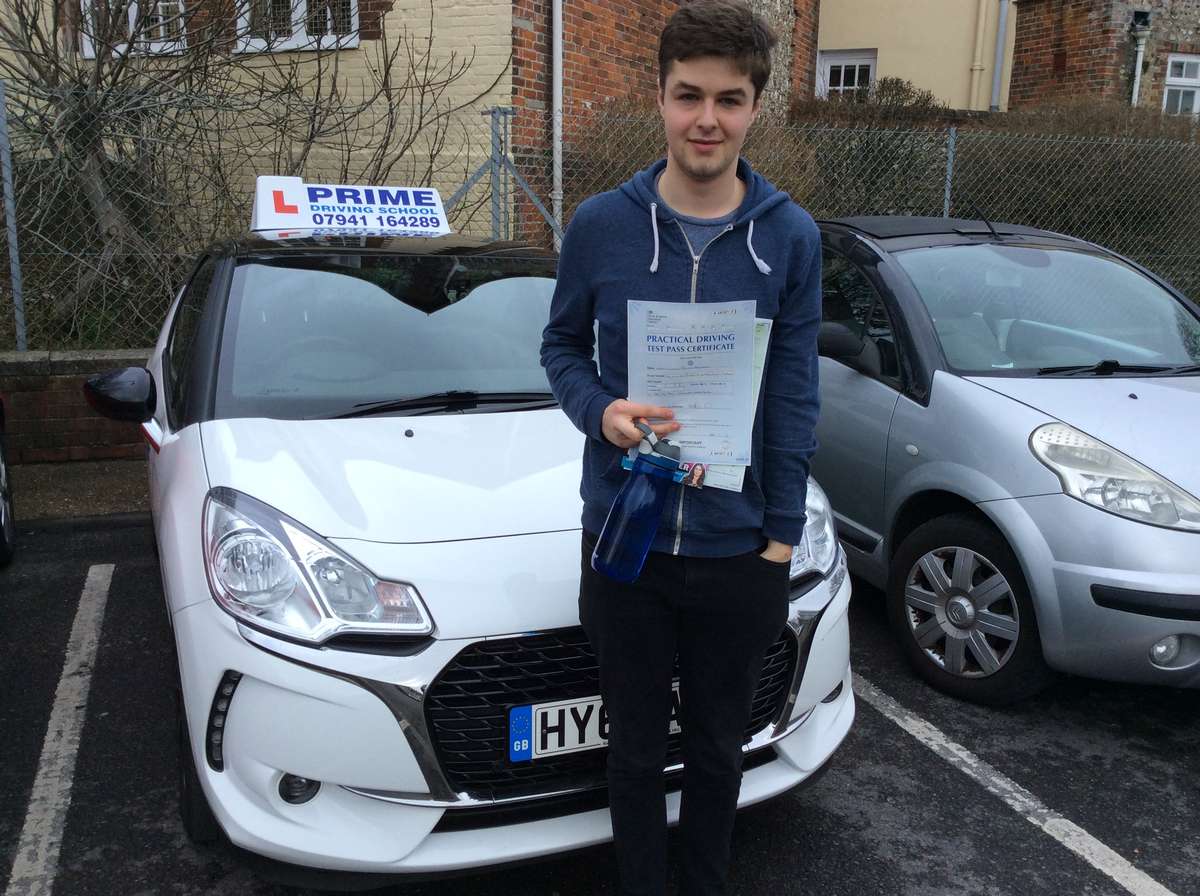 Nathan
Finally passed my test today! After months of problems and two fails, I switched to Prime and they made me a much better driver within just a few lessons. Lynne is a wonderful instructor and lovely person. Worth every penny.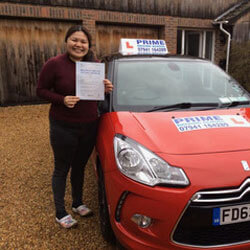 Netti Blest
I cannot recommend Lynne enough. I had a really bad experience with previous driving instructor I had lost my confidence and was about to give up! But she turned it all around on my first day with her! I wish I had her first time! She is amazing an instructor. Although I have passed my test it is not a goodbye I will still keep in touch.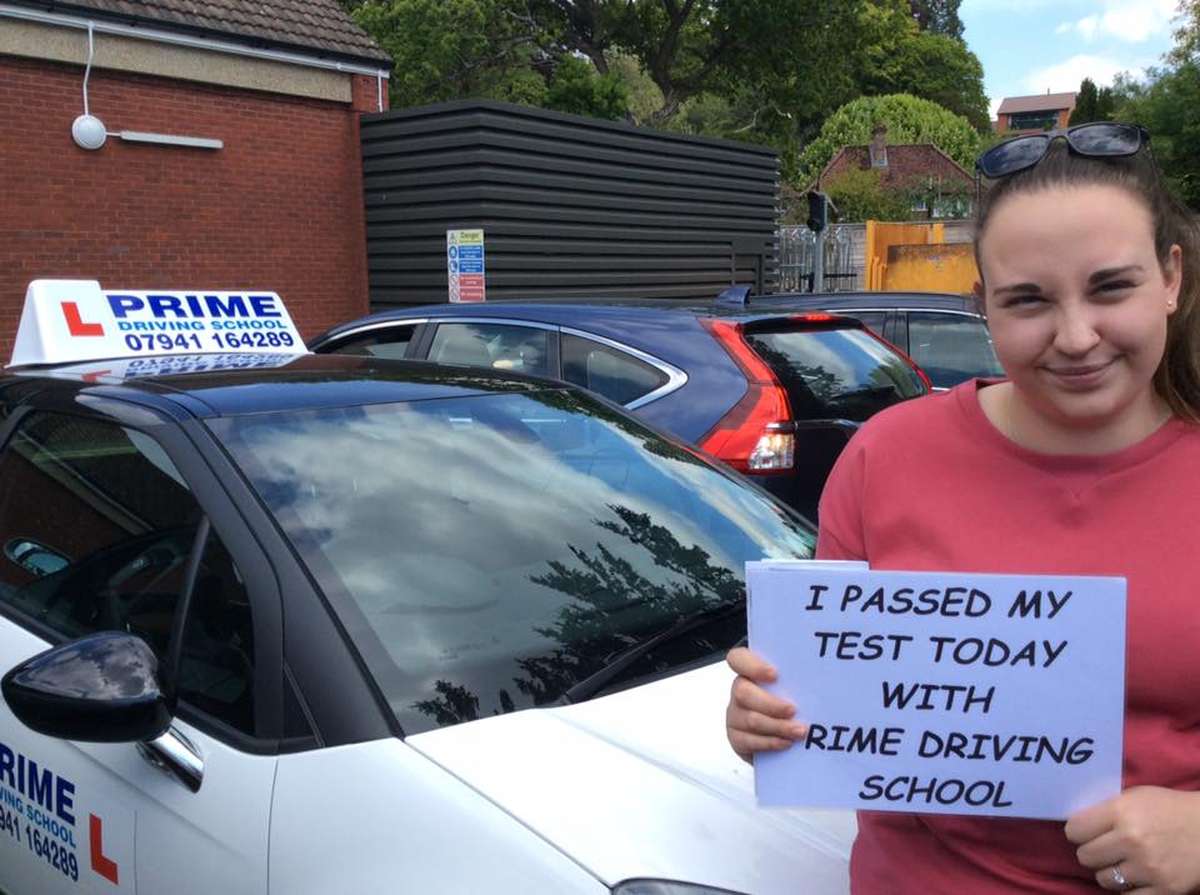 Olivia
I can honestly say that I never thought that I would have passed my driving test without Prime Driving School.

I had the most amazing driving instructor - Lynne. We had great conversations and she was supportive and made me know that I was capable of getting to passing my test. Would recommend them to everyone.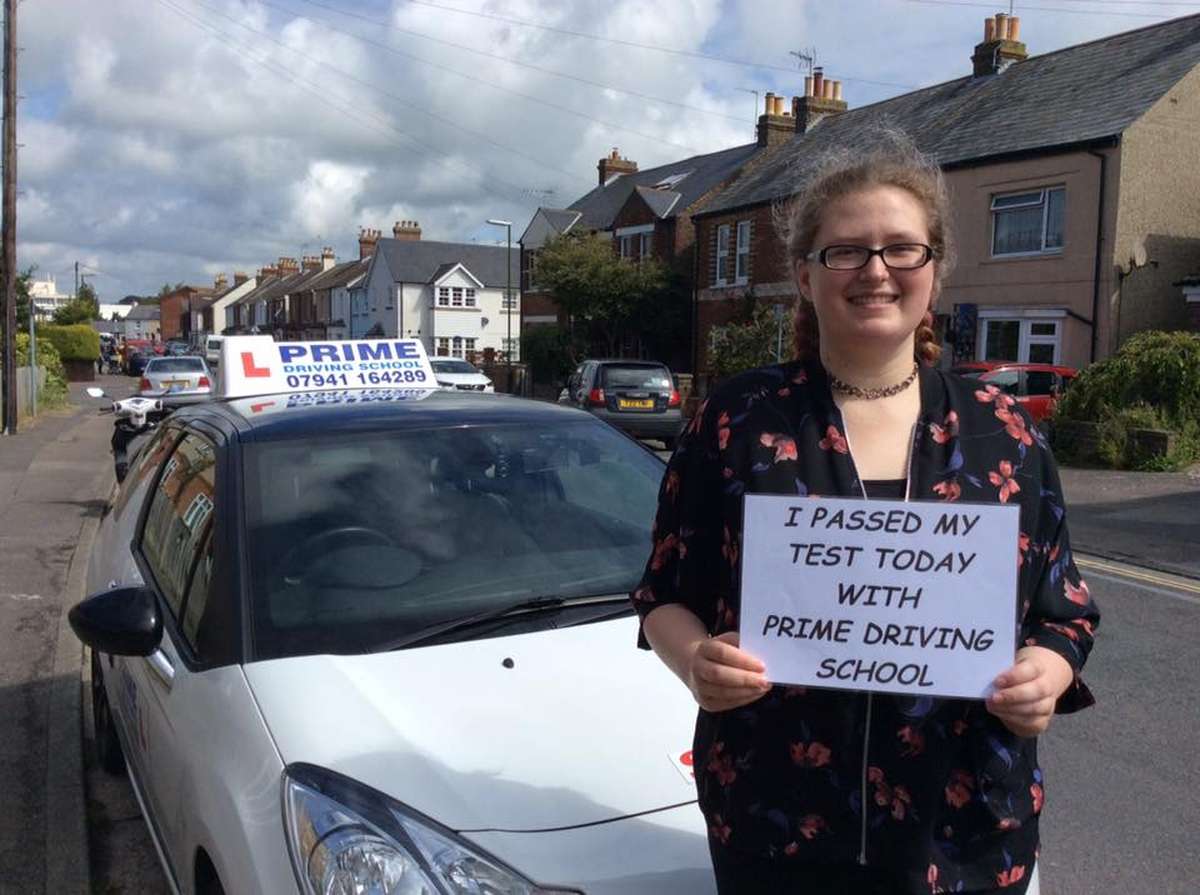 Paige
ABSOLUTELY AMAZING, really enjoyed my lessons.

my instructor Lynne was very calm and extremely nice, I really enjoyed learning with this school.

Passed first time with one driving fault. Thank you so much ...x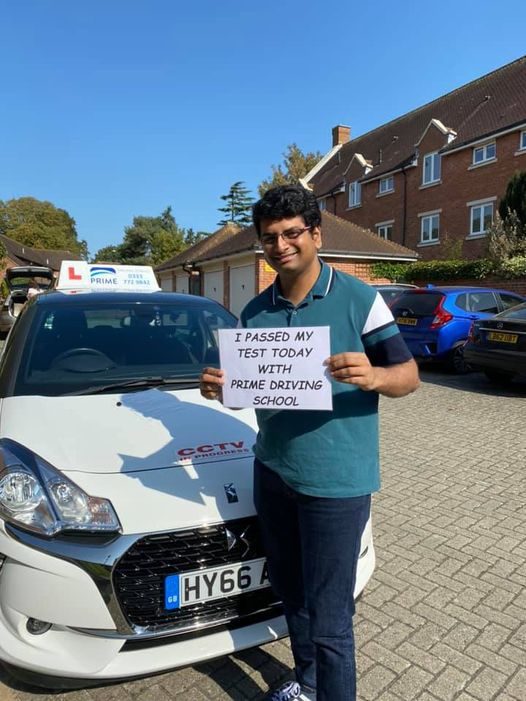 Pawan
Amazing school.
Lynne is an awesome and experienced instructor..
I definitely recommend Prime Driving School for driving lessons, especially if you are driving on UK roads for the first time..5 stars all the way.. :)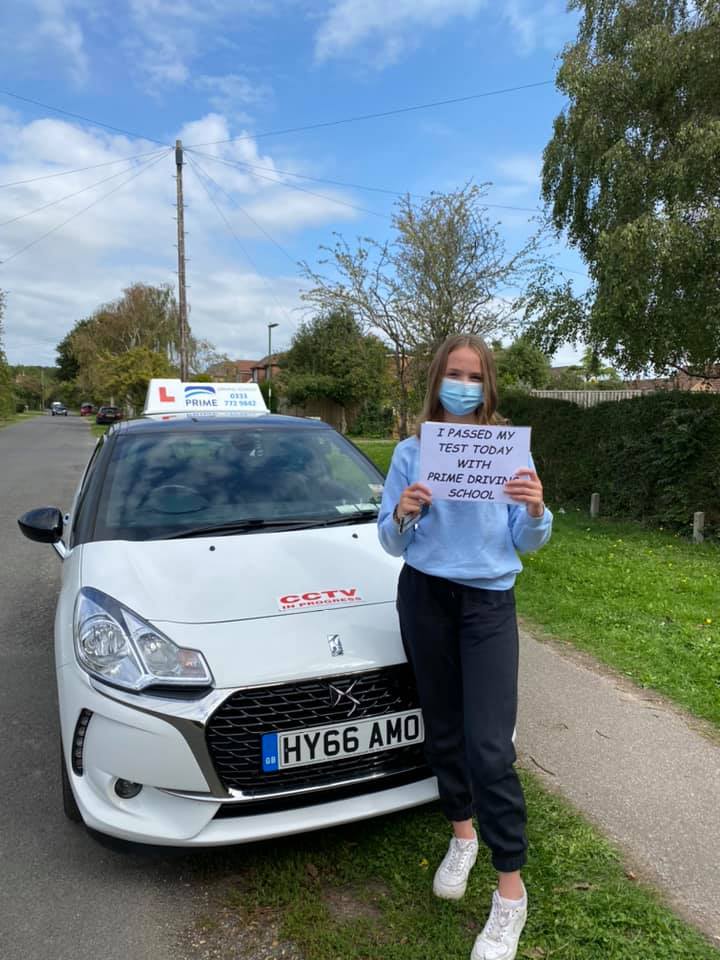 Rebecca
Amazing driving school lovely instructors that make you feel so at ease and comfortable as a first time driver.
Would recommend to anyone looking for a driving school.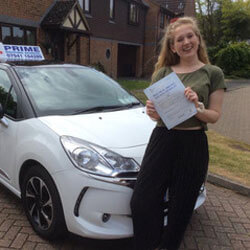 Rebecca Rosson
Massive thank you for your help. Can't recommend you enough, thoroughly enjoyed all our lessons will miss all our chats! Thank you again xx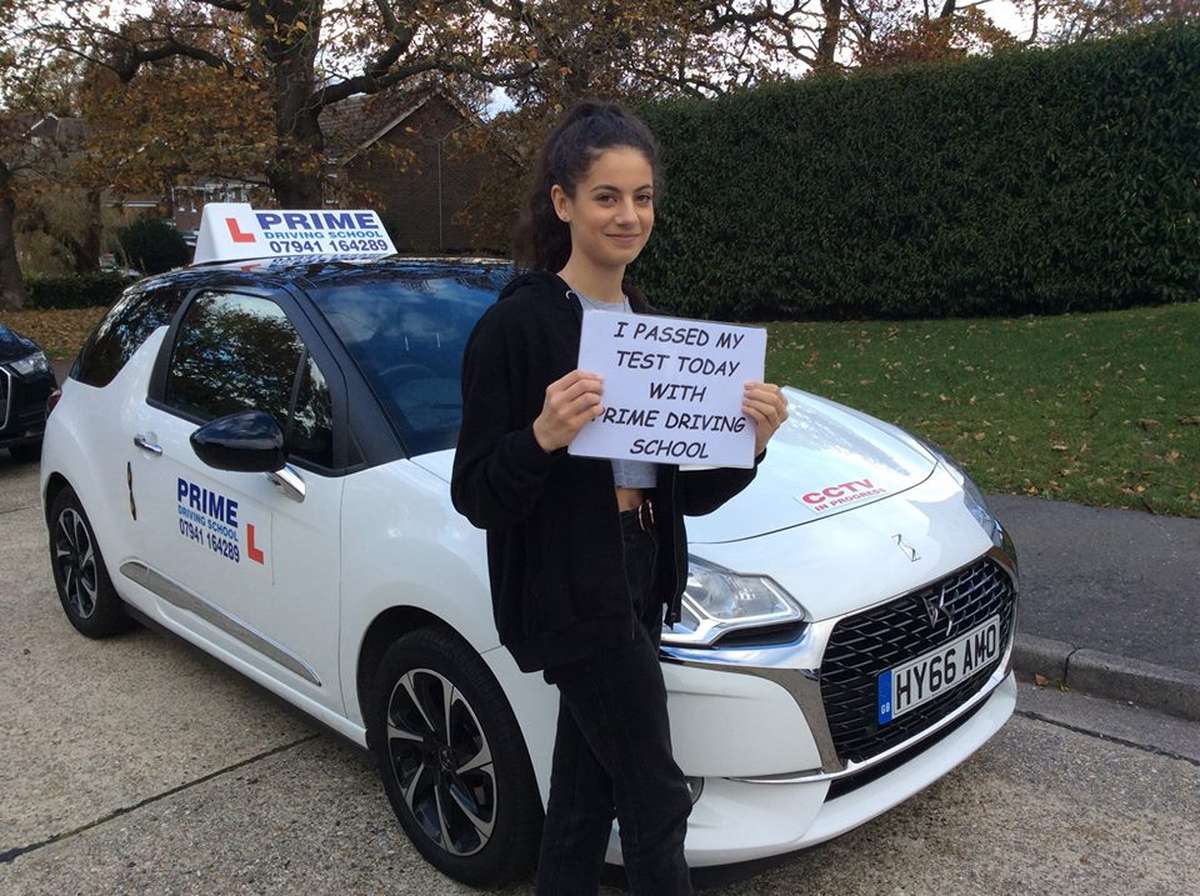 Sophie Martin
Learning to drive with Prime Driving School was a really great experience.
Thank you for making learning to drive so enjoyable.
Lynne has taught me to drive so safely and confidently as well as passing my test first time.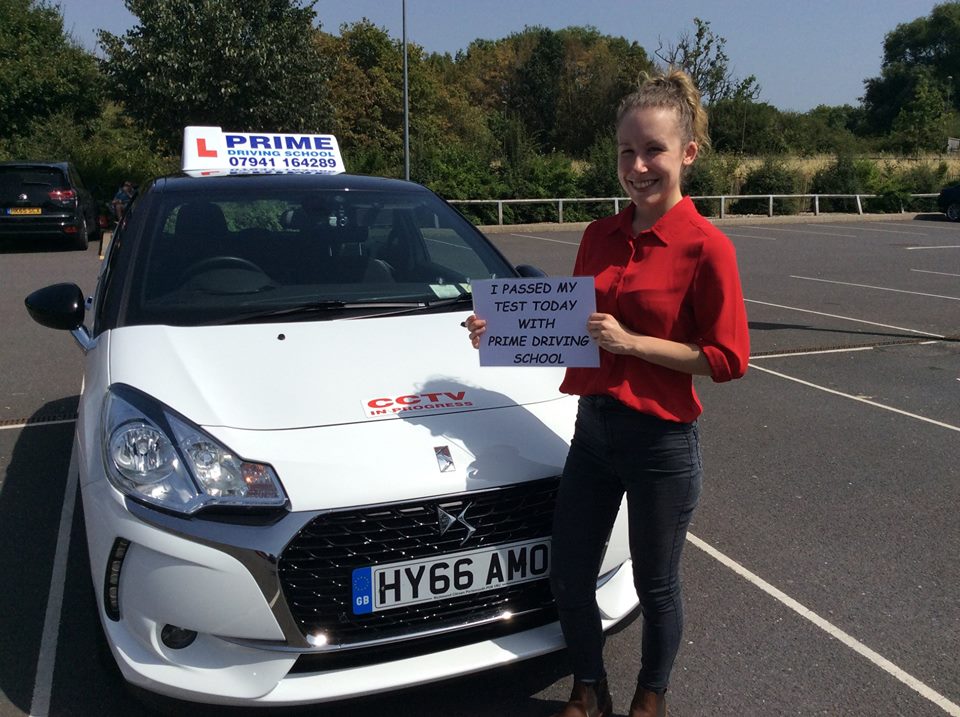 Sydney D
Brilliant school!

Lovely driving instructors.

I have had Lynne who has been amazing; very supportive throughout. Highly recommend! Cannot thank the team enough.

Passed first time.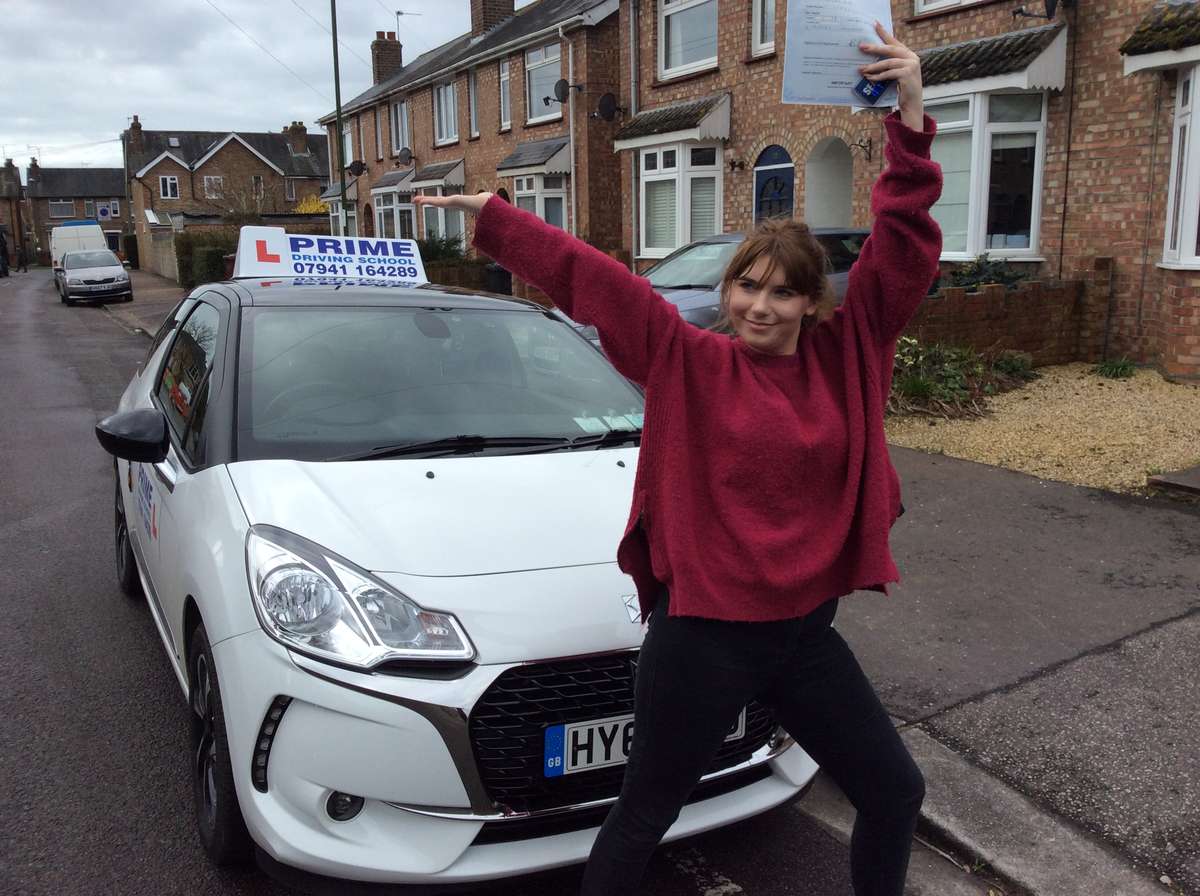 Tara Jupp
Passed today with Lynne!!!
Had many attempts at my test but Lynne was fantastic and thanks to her I finally passed!!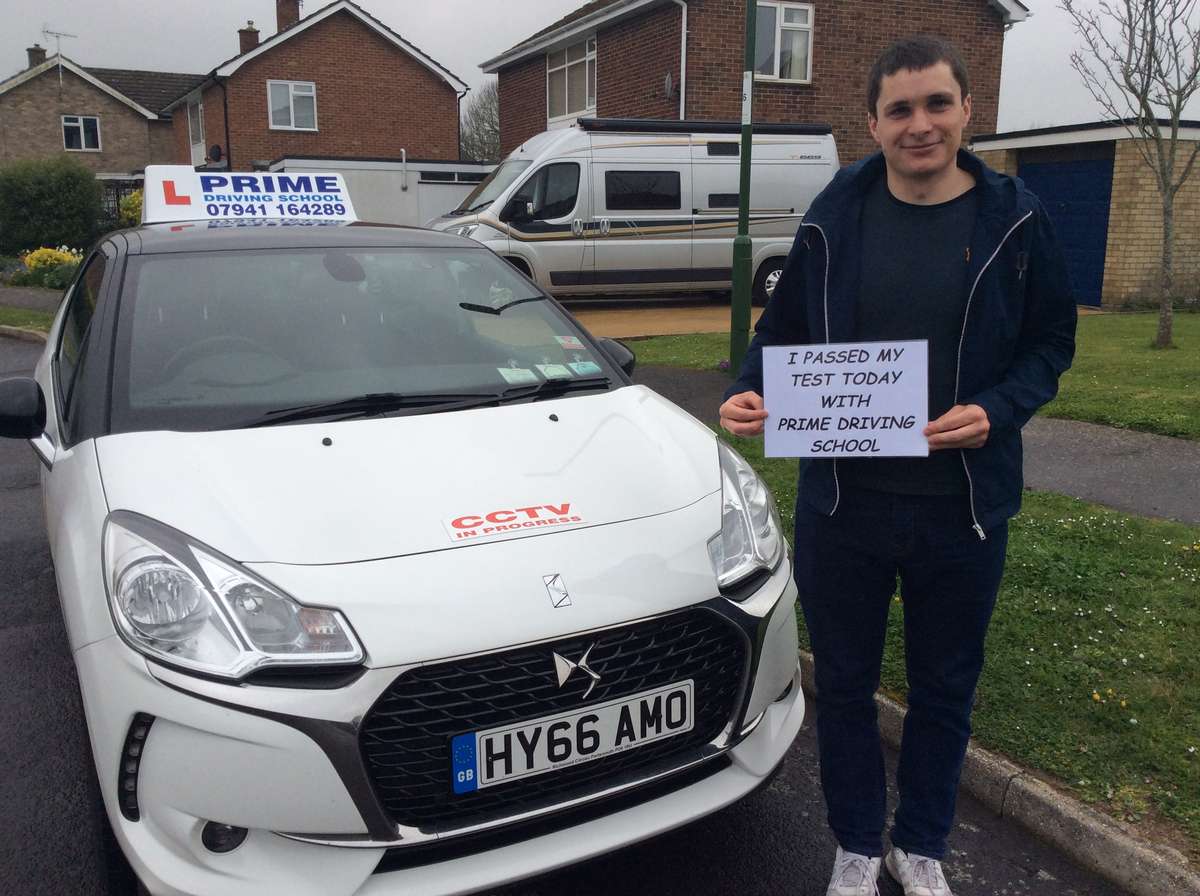 Wesley
"Many thanks to Lynne, great instructor. I passed first time!"