Driving lessons in Guildford
Mark Rowett
Lesson price: £40 an hour
My name is Mark and having worked in the professional golf industry for twenty years I have now decided to combine my passion for teaching and driving, therefore I am now offering driving lessons in the Guildford area. You will find my approach calm, supportive, detailed and thorough.

Should you need it, I will also help you with your theory test, when we commence your driving lessons.
Attention to detail is one of my strong points, as I believe that this leads to a higher standard of driving for all my students. Nervous pupils are welcome as I understand how much of a challenge it can be for some of us on today's busy roads.
Maybe you are a full licence holder and just need a little confidence building. With that in mind I am also offering 'Refresher Driving Lessons'. Maybe you have had a time away from driving, not driven in the UK for a while or simply need to get to grips with a new car. I can carry out refresher driving lessons in my dual controlled car or your own car.

I enjoy meeting people and I aim to present my lessons in a fun and effective style because I know that if your lessons are fun, you will not only learn quicker, but you will learn to a deeper level and the benefit of this approach is that you will be a considerably safer driver.

You will find that I am a strong advocate for teaching "Safe Driving For Life" as safety on our busy road network is all important.

I have some availability for weekends and evenings as I understand that it is not always possible to take lessons during the working week.
First Lesson Free - As a welcome to my new drivers I am currently offering you a driving lesson free when you book your first ten hours with me. Call me for more details on 0333 772 9842.
The Post Codes that I cover are, GU1, GU2, GU3, GU4, GU5, GU7, GU21, GU22, GU23, GU24
I look forward to meeting you soon and seeing you achieve your car driving goals.
With me as your teacher, you will learn the skills to drive confidently and safely on today's busy roads.

To take advantage of my special time limited offer of a free lesson, call me today on 0333 772 9842 and let's get you on the road.

Send Mark Rowett a message
If you'd like more information about driving lessons with Mark Rowett then please fill out the form to send a message.
What students said about learning with Mark Rowett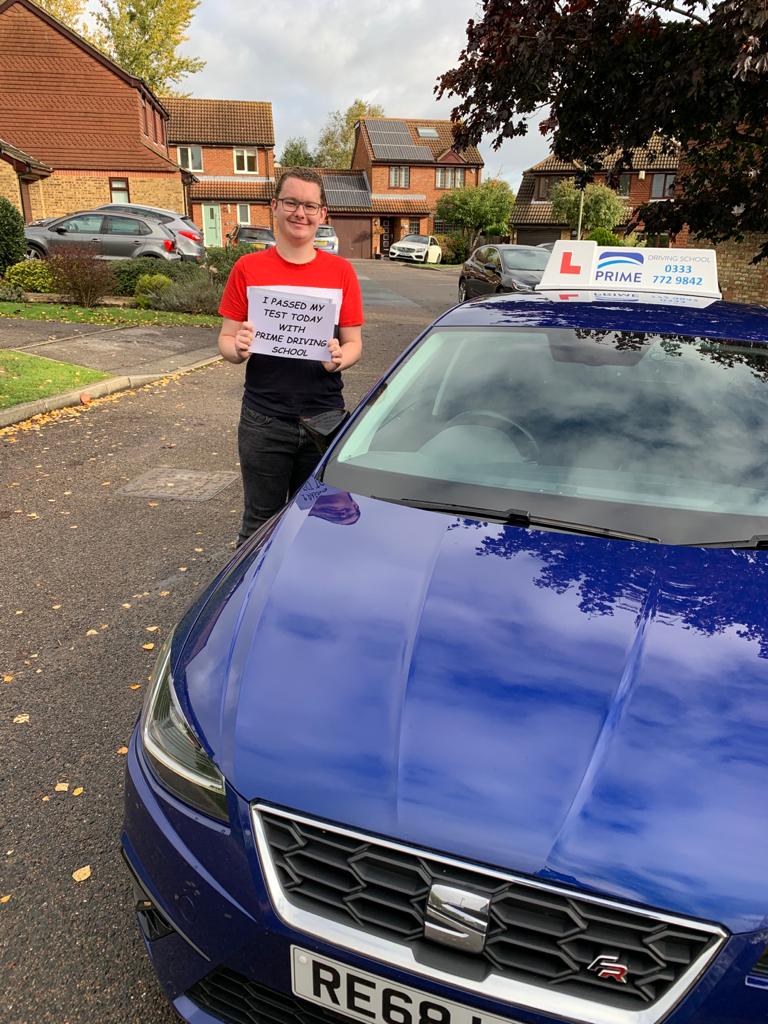 Adam
Mark has been an exceptional driving instructor.
He is a patient and clear instructor who turned me from a nervous first time driver to a confident driver in just a few months. I passed first time today thanks to Mark - I will miss our driving lessons!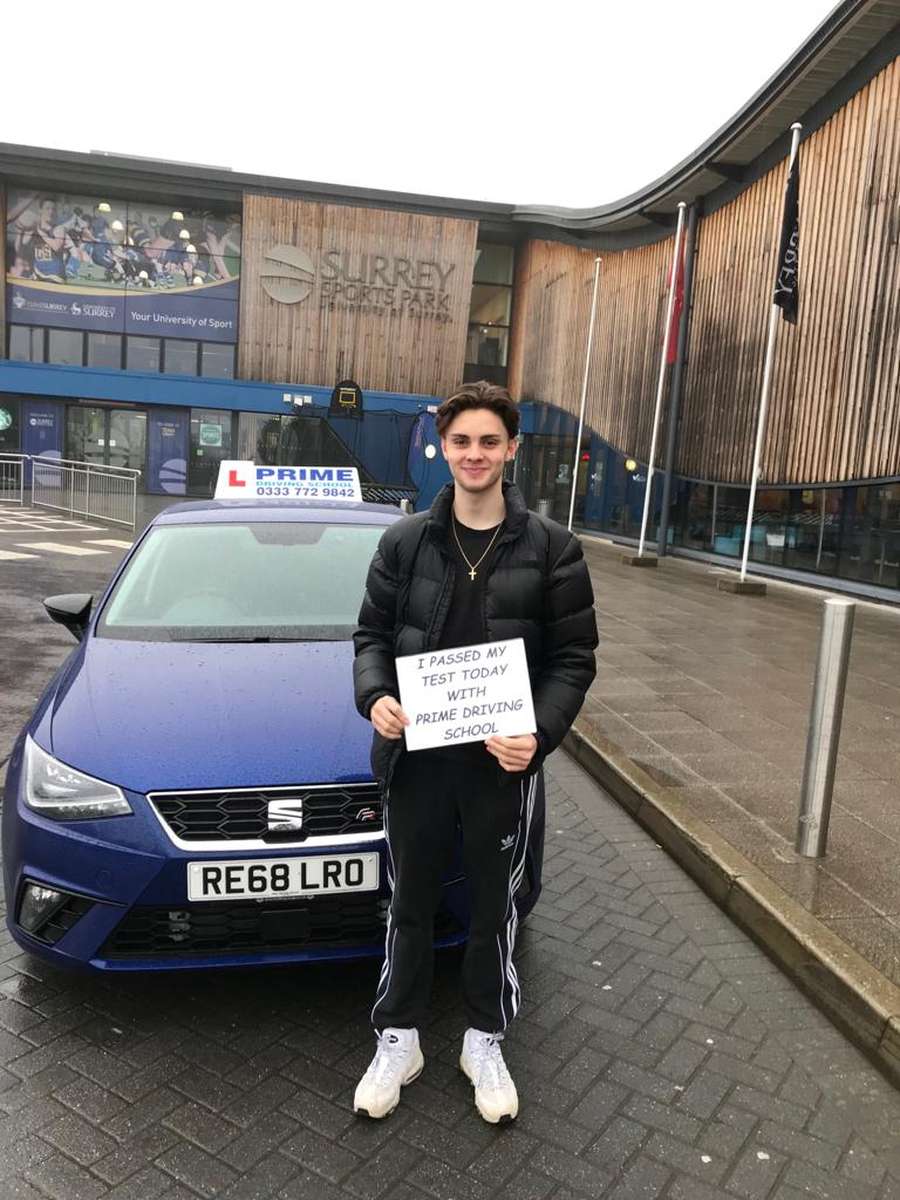 Alex
I would highly recommend Mark to anybody.
I had previously tried two other driving schools and unfortunately found them unprofessional. I went to Prime and was instructed by Mark who I found to be reliable, helpful and progressed my driving professionally and confidently.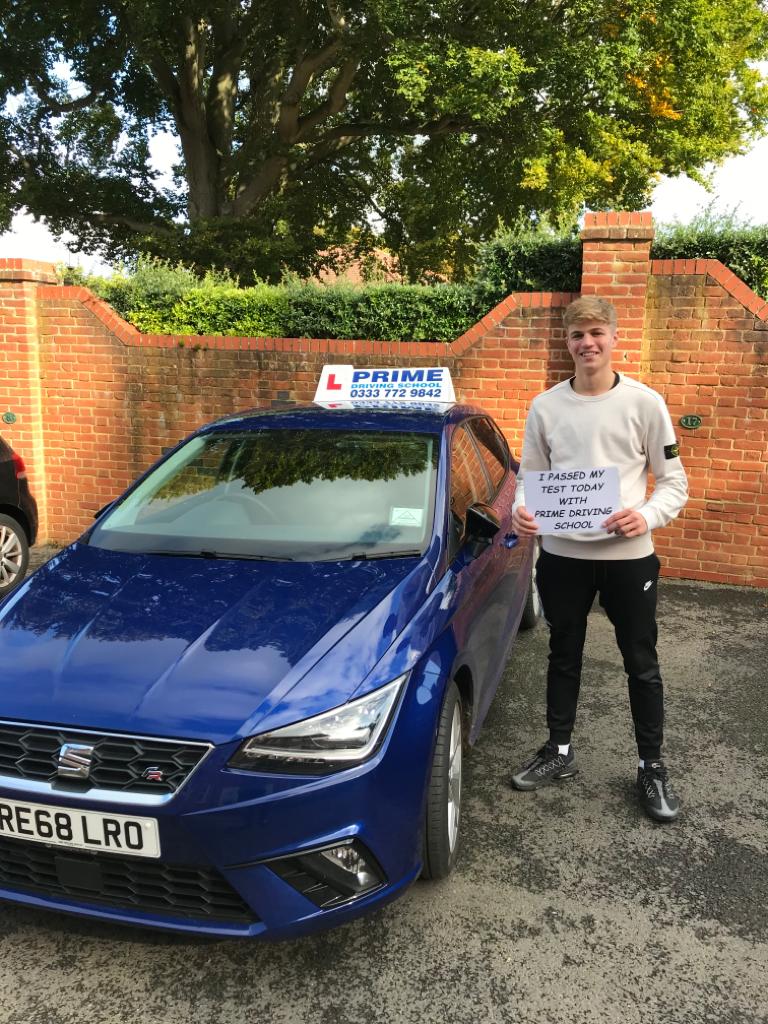 Alex
Amazing teacher very flexible and really enjoyed my lessons with Mark.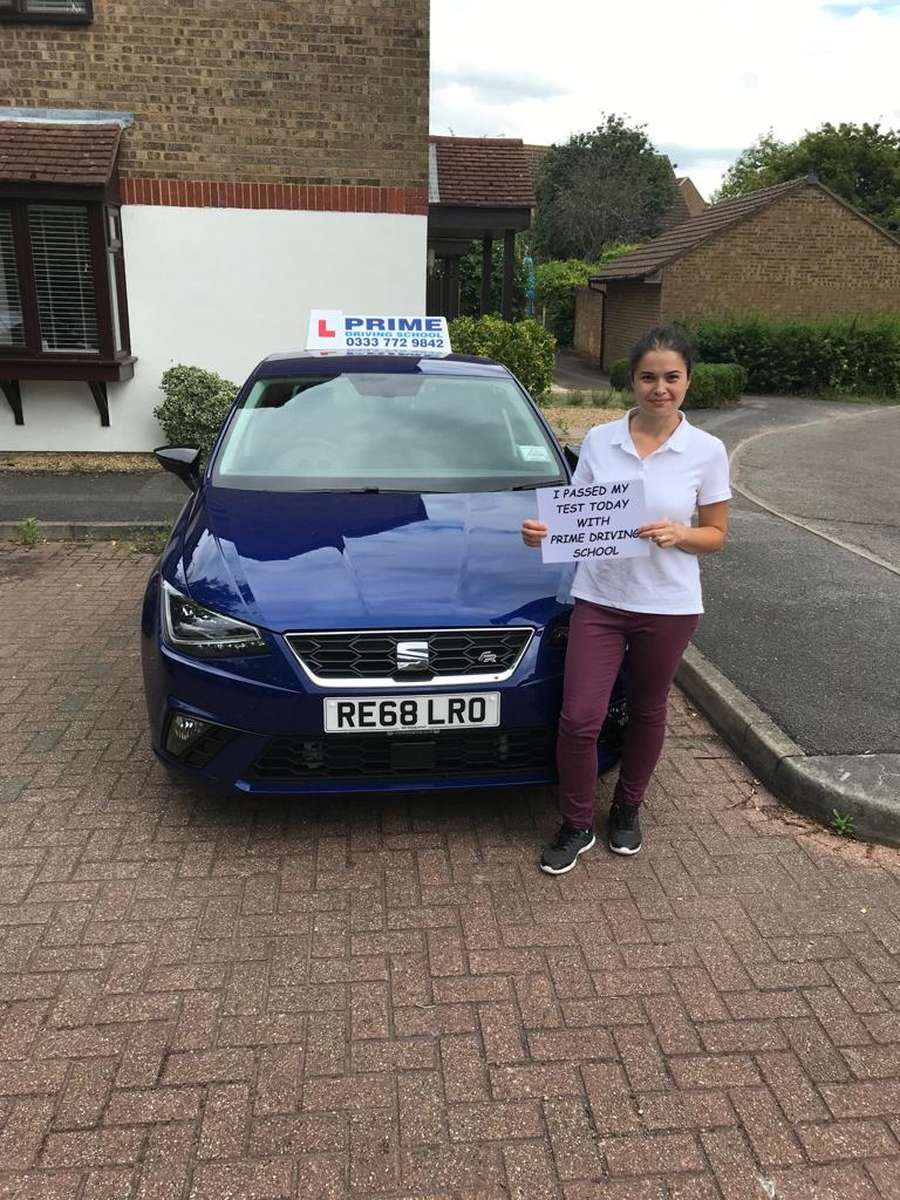 Andra
Just passed first time having Mark Rowett as instructor. I can't recommend him highly enough, he is a great instructor and no matter how stressed you are he will give you the confidence you need to become a good driver.
And also for those who have English as a second language, he is the BEST. Don't hesitate to contact him!!! Thank you Mark!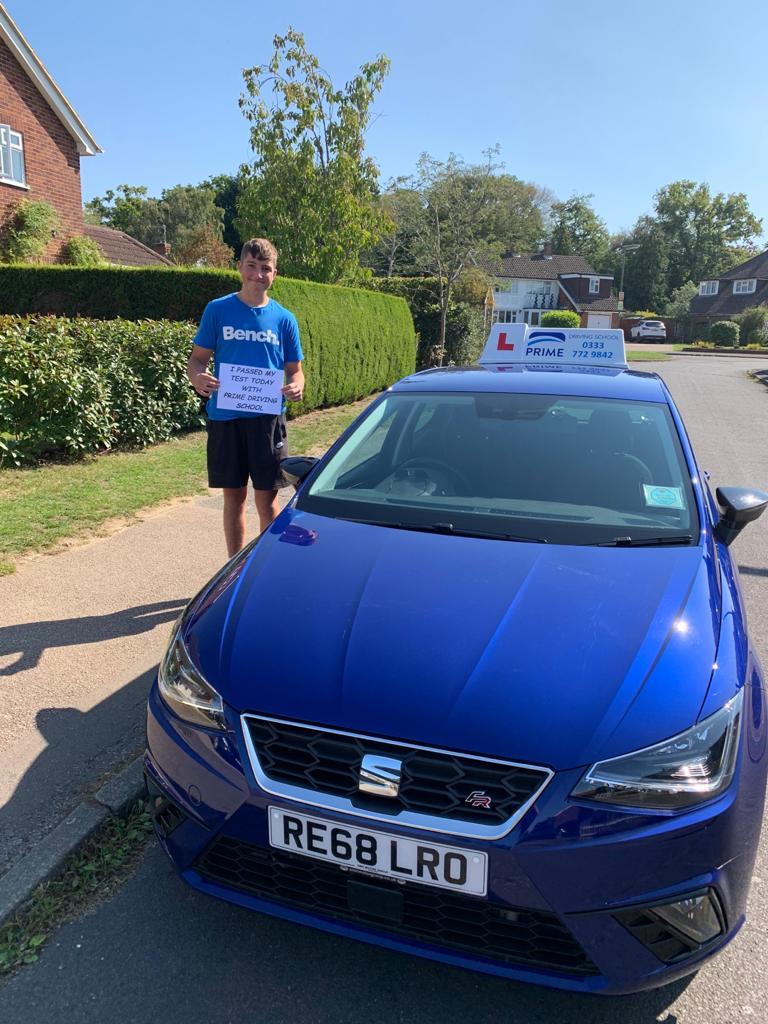 Andrew
Brilliant teacher,
Very patient and good explainer!! Managed to get 0 driving faults with Mark's help. Would recommend highly!!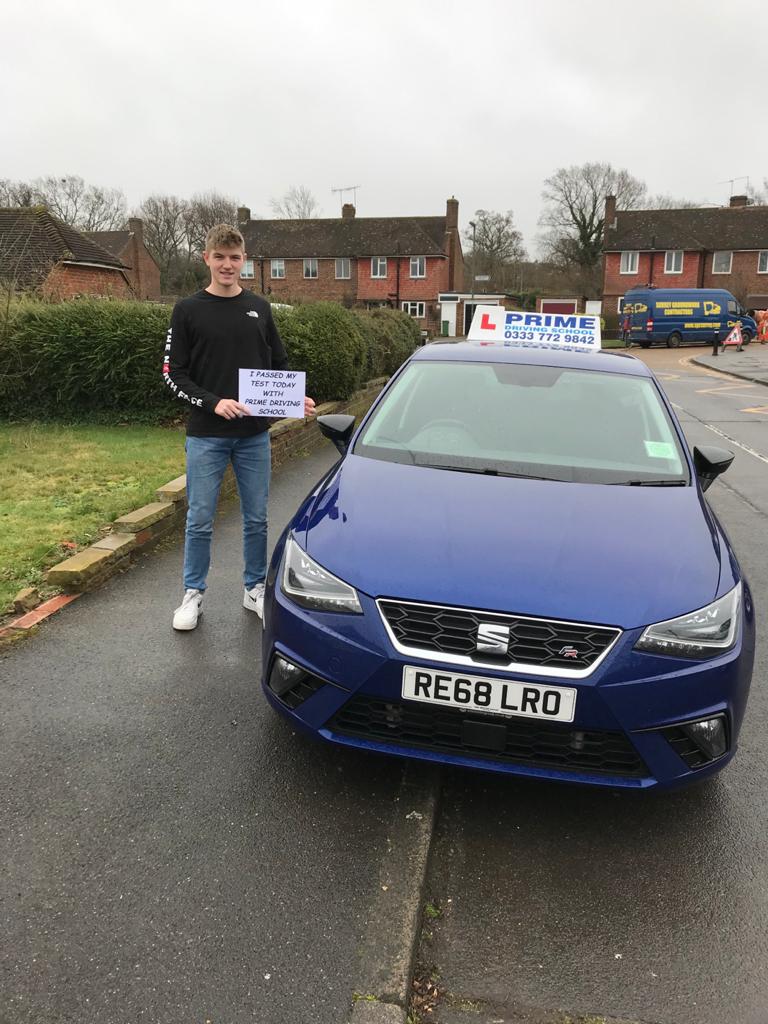 Ben
Mark is a great instructor.
He made me feel extremely comfortable in the car from the beginning, and made the whole learning experience an enjoyable one.
I felt extremely well prepared going into my test, passed first time and feel very confident now driving on my own.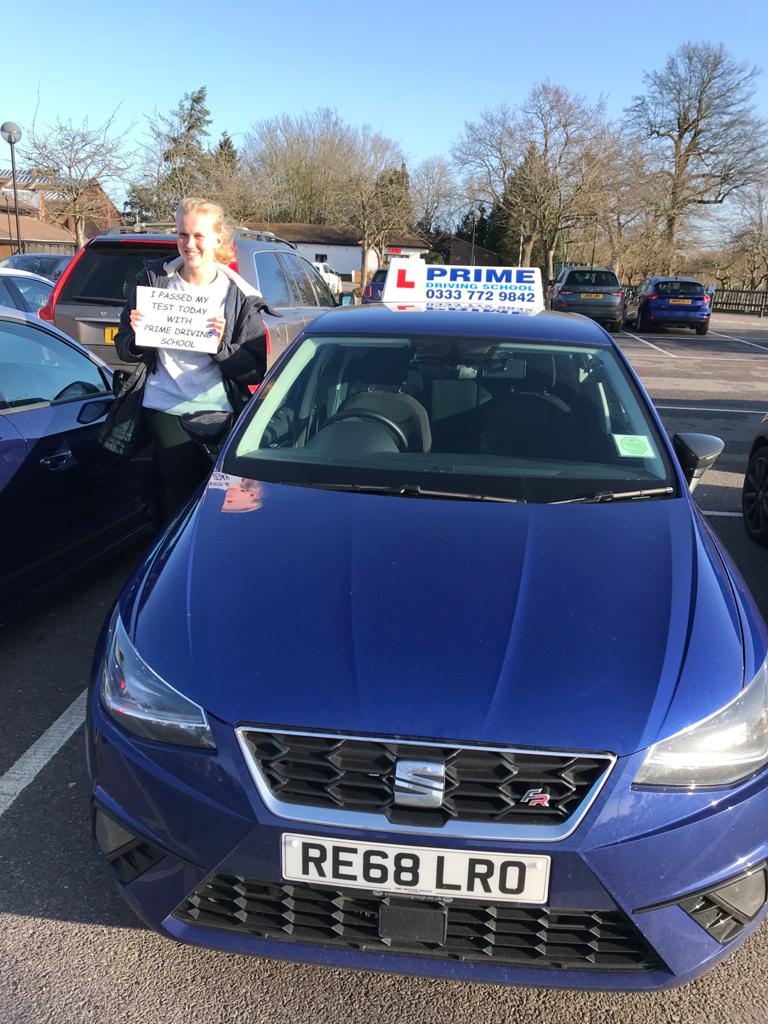 Caroline
I highly recommend Mark
Had the best experience with having Mark as my driving instructor. I truly enjoyed the lessons with Mark, his patience and assurance in my driving, really helped boost my confidence.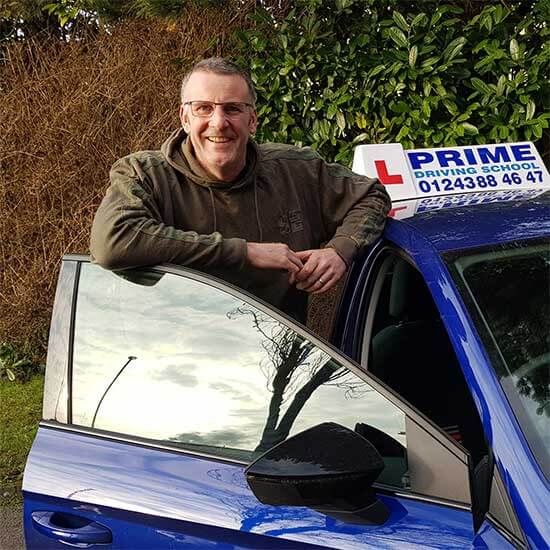 Charlie
He was incredibly calm and eased my nerves whilst also providing exceptional advice and lessons which has helped me past my test first time!!

Mark has provided me with the best possible experience whilst learning to drive.
I would recommend him to anyone wanting to start driving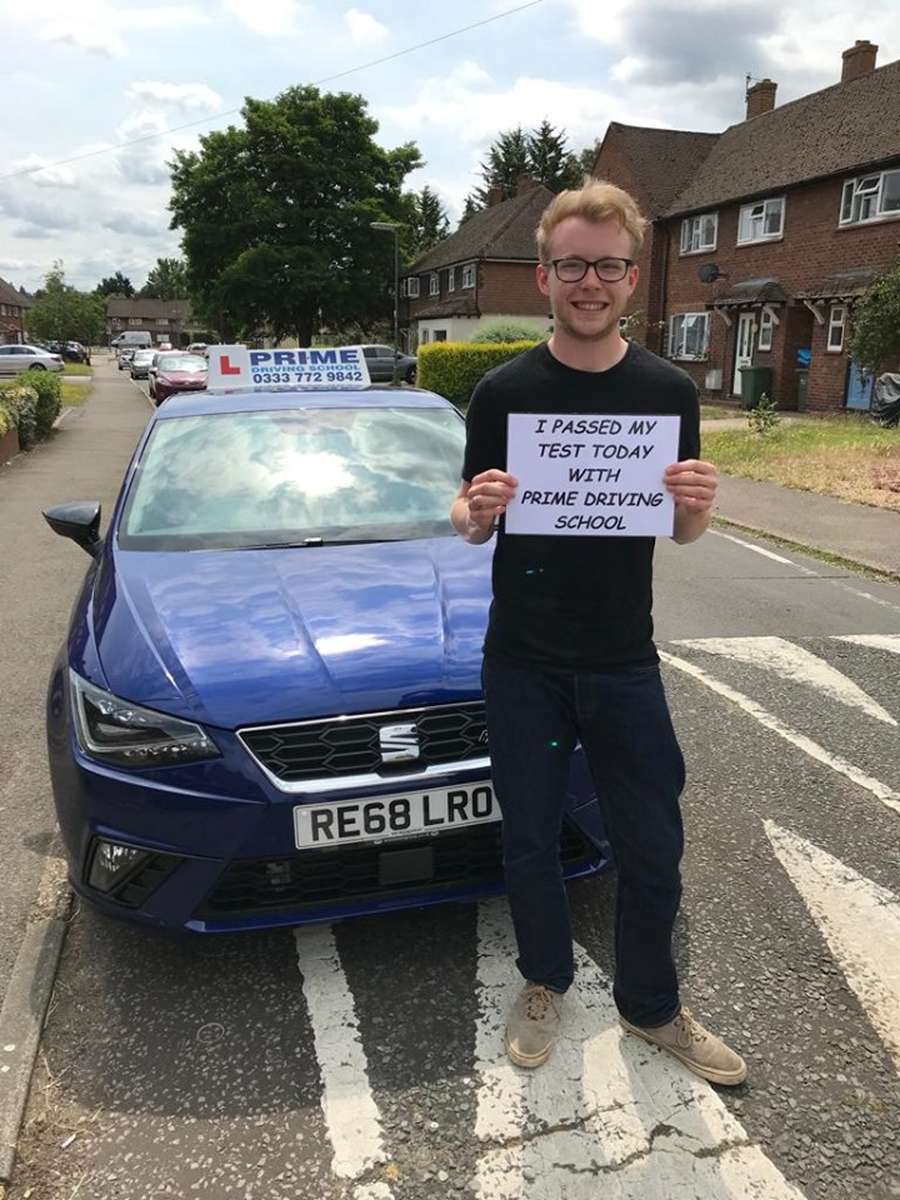 Dan
If you want an excellent instructor who will enable you to progress rapidly and is flexible with time, then Mark is your guy
I recently passed my driving test with Mark Rowett as my instructor. He builds up your confidence very quickly and is very relaxed and easy to get on with. Oh, and he's got excellent taste in TV.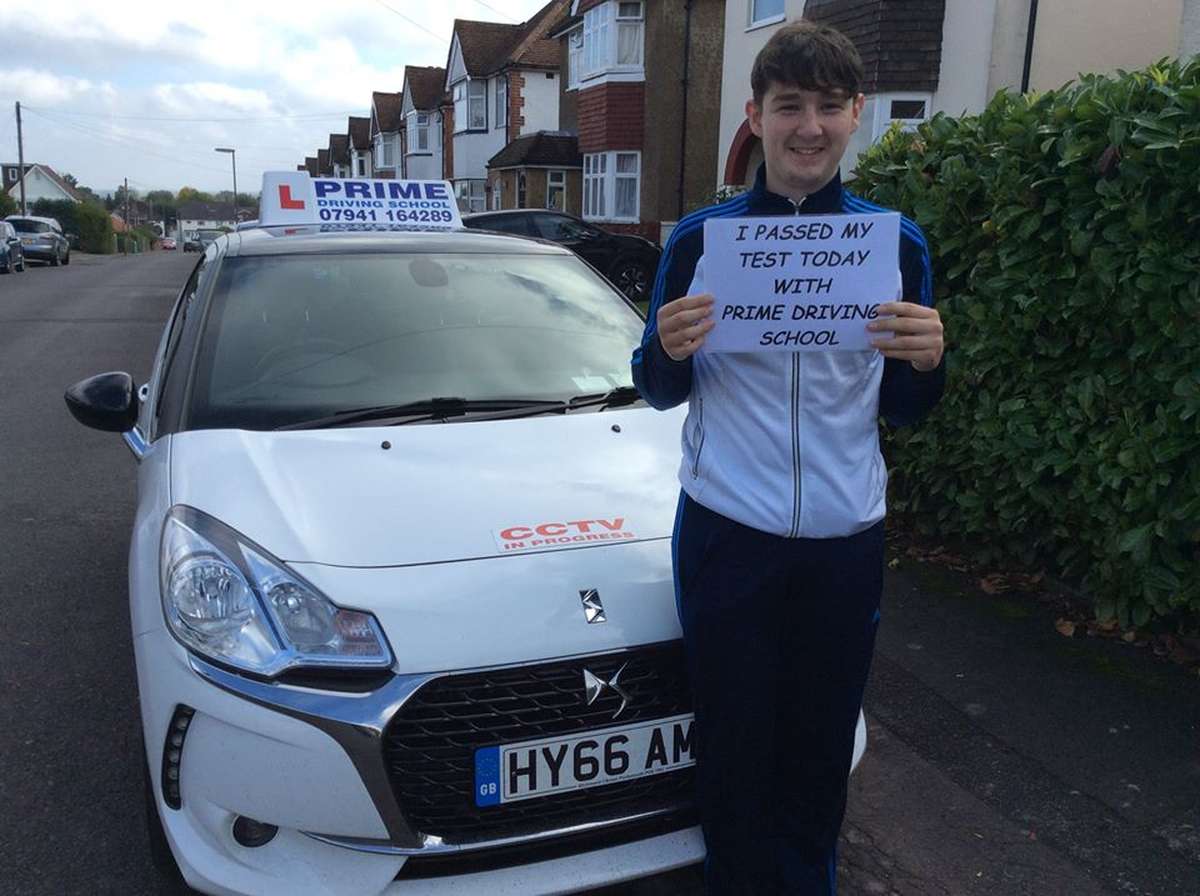 Daniel
Will be forever grateful and would recommend her and the rest of Prime Driving School to anyone.
Would like to say a massive thank you to Lynne who helped me get through both my theory and driving tests even after 18 months she was still committed to helping me get through them both.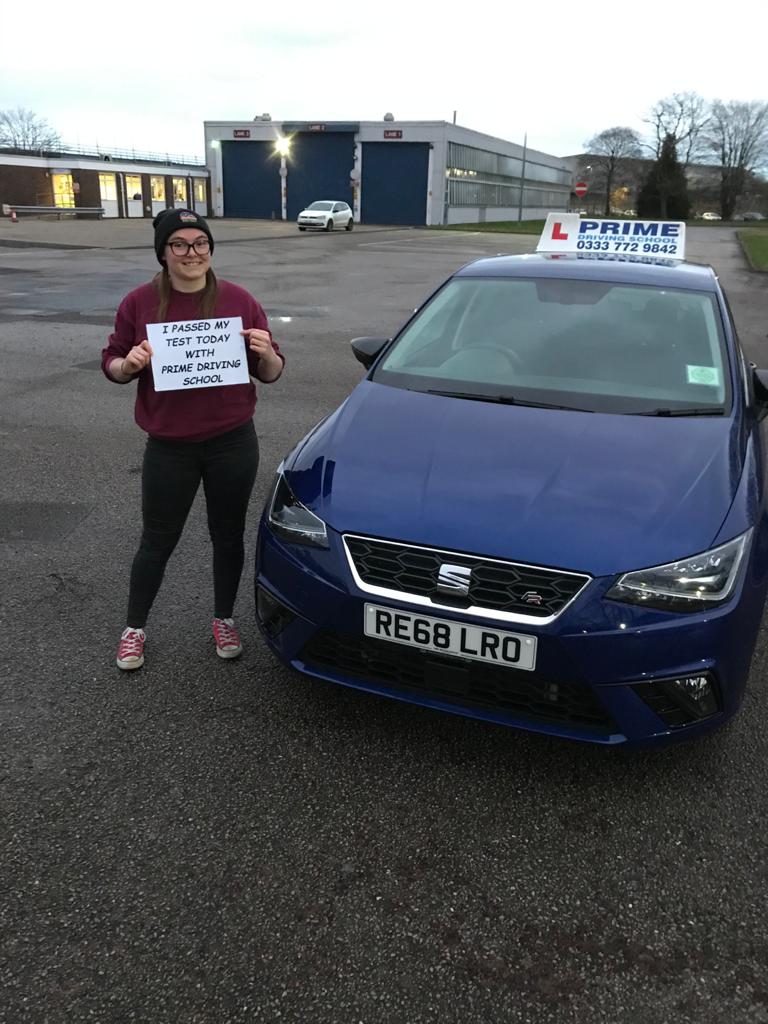 Emily
Just passed my driving test after learning with Mark for around six months, couldn't have asked for a more patient and kind driving instructor really.
He always took the time to explain things and went out of his way to find a new way if I wasn't quite getting it! Will definitely go back if I need more lessons in the future, THANK YOU!!!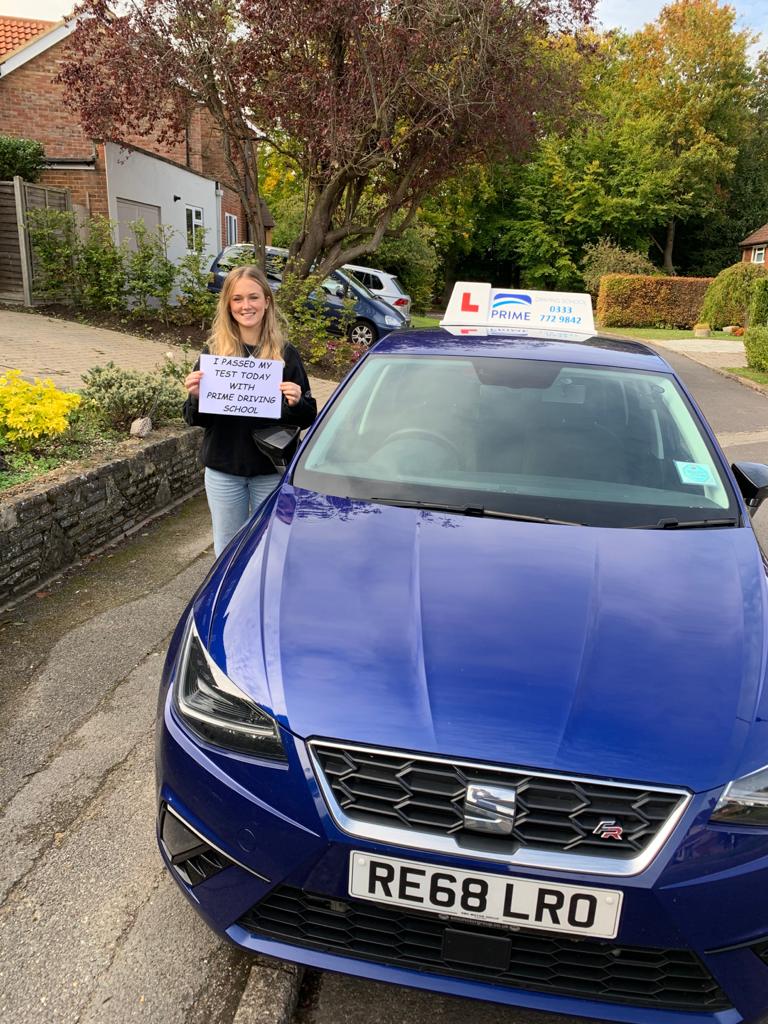 Emily
Mark helped so much with my confidence on the road. Great instructor very calm and encouraging.

I would highly recommend!!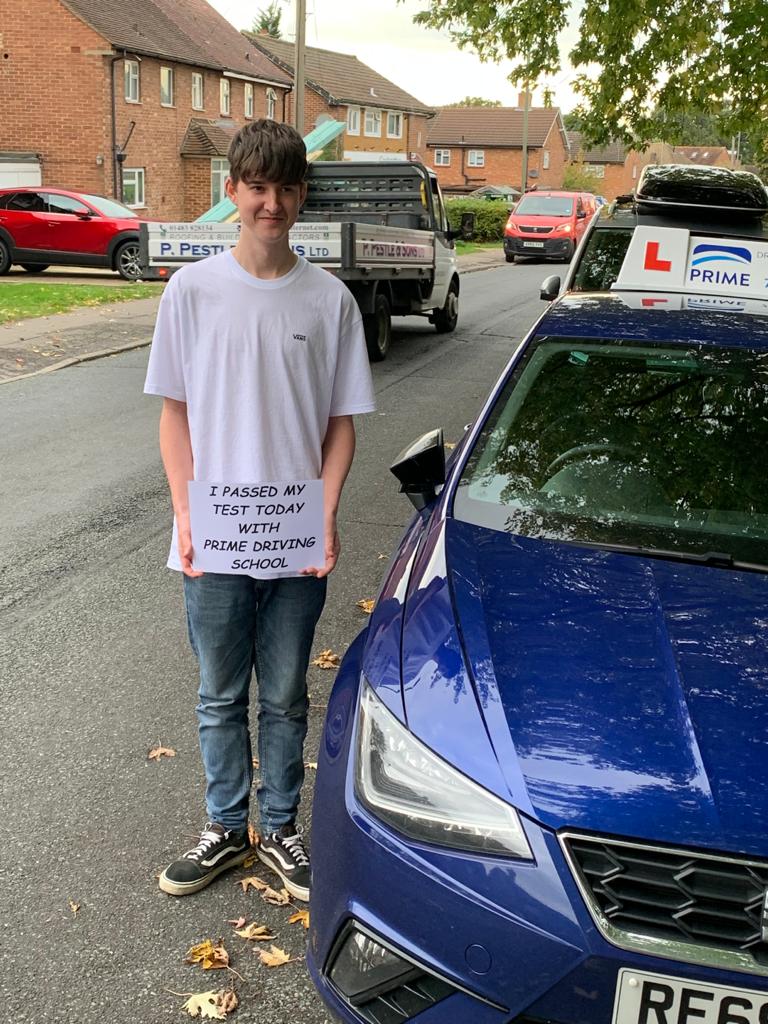 Erik
Great teacher passed first time.
Mark made me feel calm in the lessons and not rushed. I would recommend him strongly to anyone looking for a driving instructor.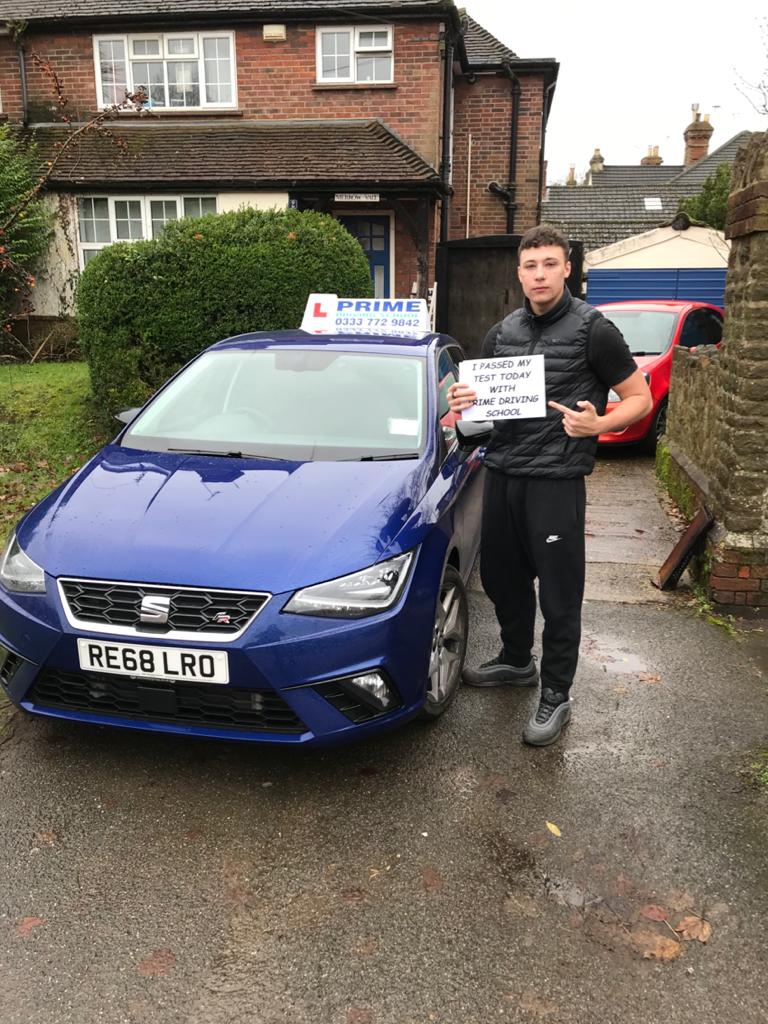 Fraser
Absolute pleasure to be taught by Mark from prime driving school, excellent delivery of skill and ability, in depth knowledge and experience.
Very affordable prices and availability, not to forget the outstanding welcoming and service delivered !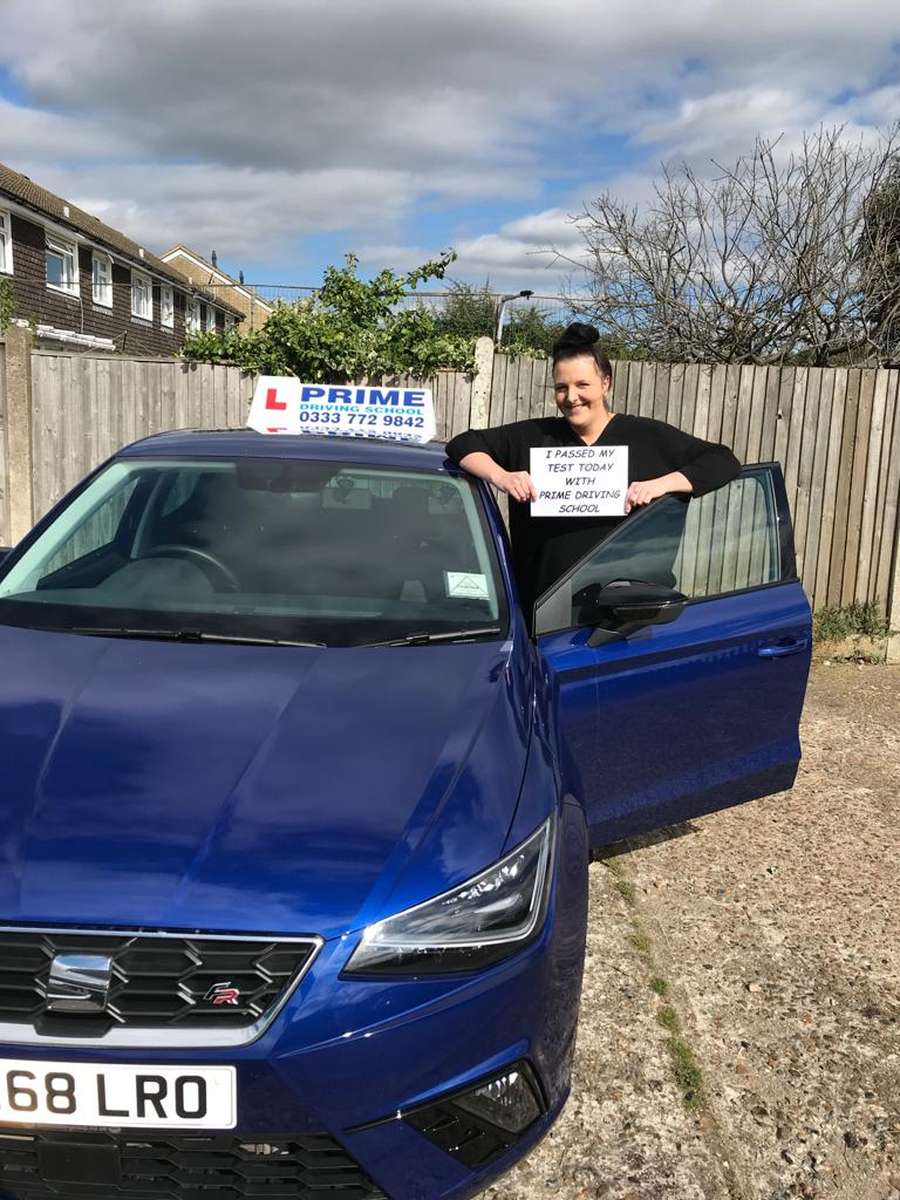 Harriet
Have just passed 1st time with Mark! Only 3 minors. Booked an unknown area but Mark did all his research and we got there nice and early to get used to the area.
Was so nervous before but Mark was so confident in me that it put me right at ease. Lovely car too I must say! Thanks for all your help Mark.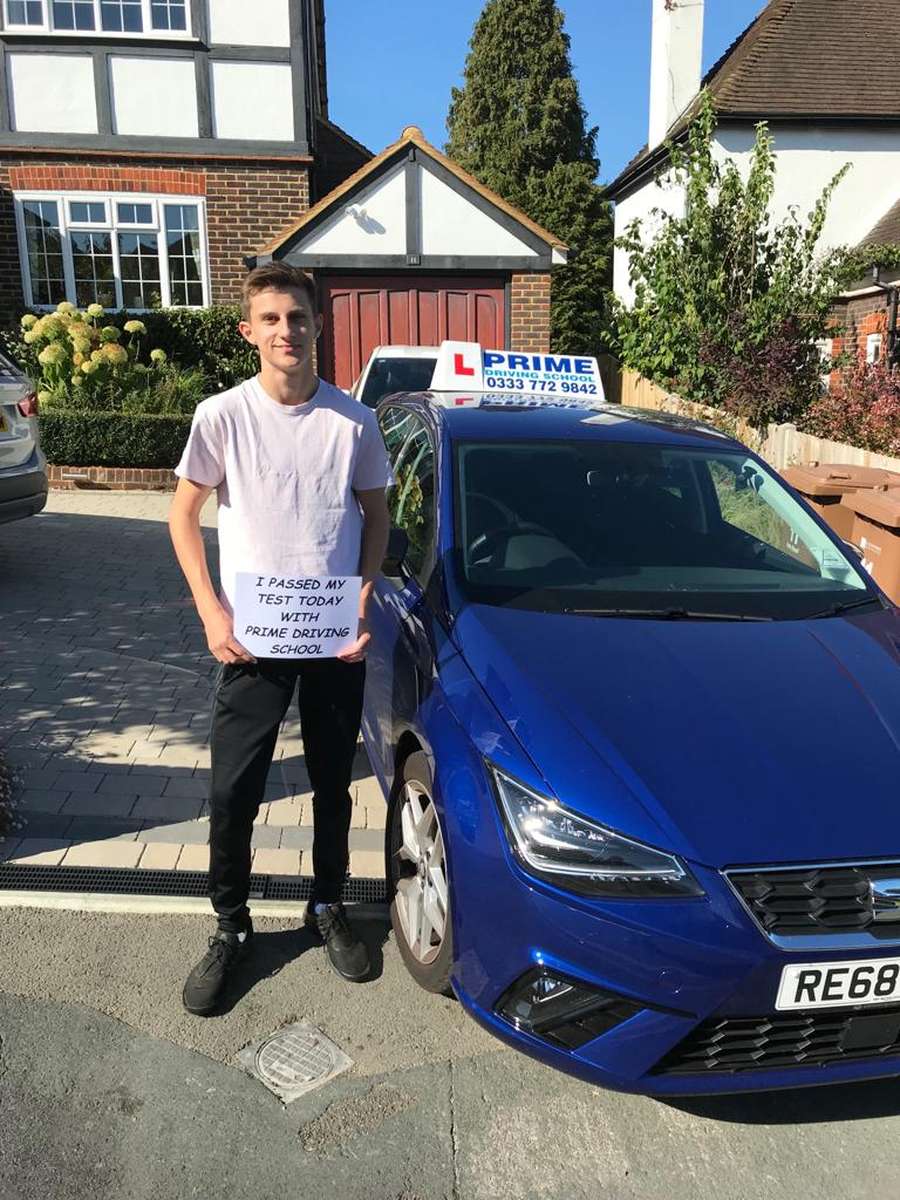 Harry
I have had Mark as a driving instructor for the past 7 weeks and I have just passed first time with only 3 minors.
Mark was unbelievably encouraging and really constructive in his suggestions. Progress was so fast that within 2 lessons my parents felt comfortable when I was driving them around (without dual control). Mark was always happy to fit in around school/college arrangements. The car is amazingly well kept and perfect for learning in. I can thoroughly recommend Mark as an instructor and have done so to many friends already!
Thanks Mark.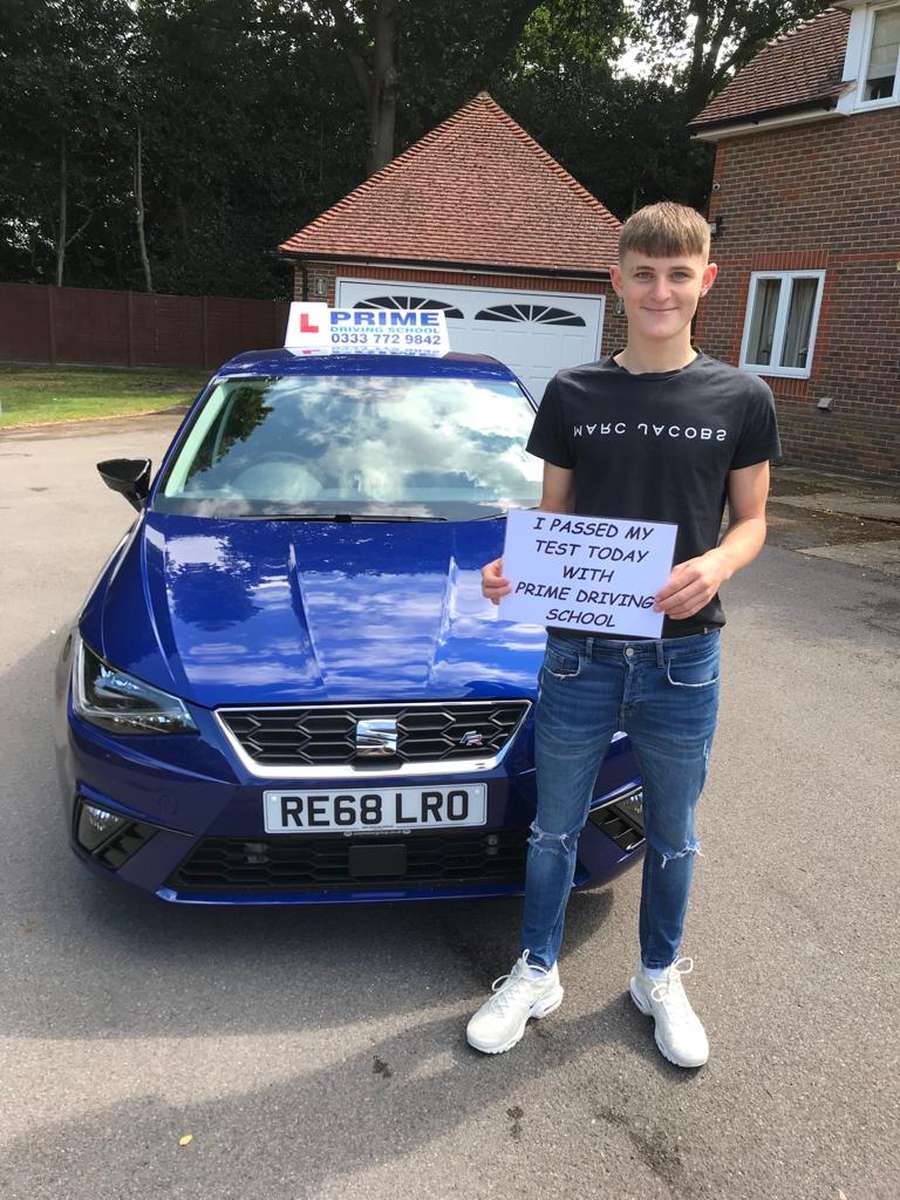 Henry
Was very nervous to get a driving instructor but after the first lesson I couldnt wait to have my next lessons.
Mark made it very easy and helped build confidence. Great guy would recommend to anyone.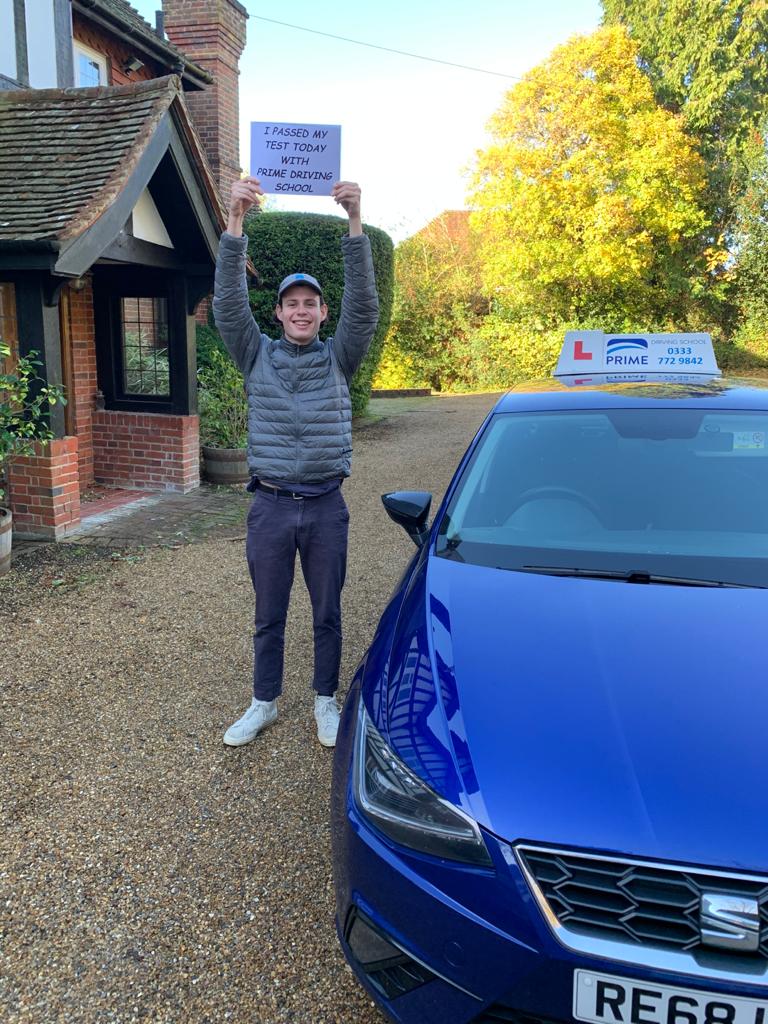 Henry
Passed first time with Mark

Was an absolute pleasure to drive with. He was an extremely effective teacher and I recommend him highly!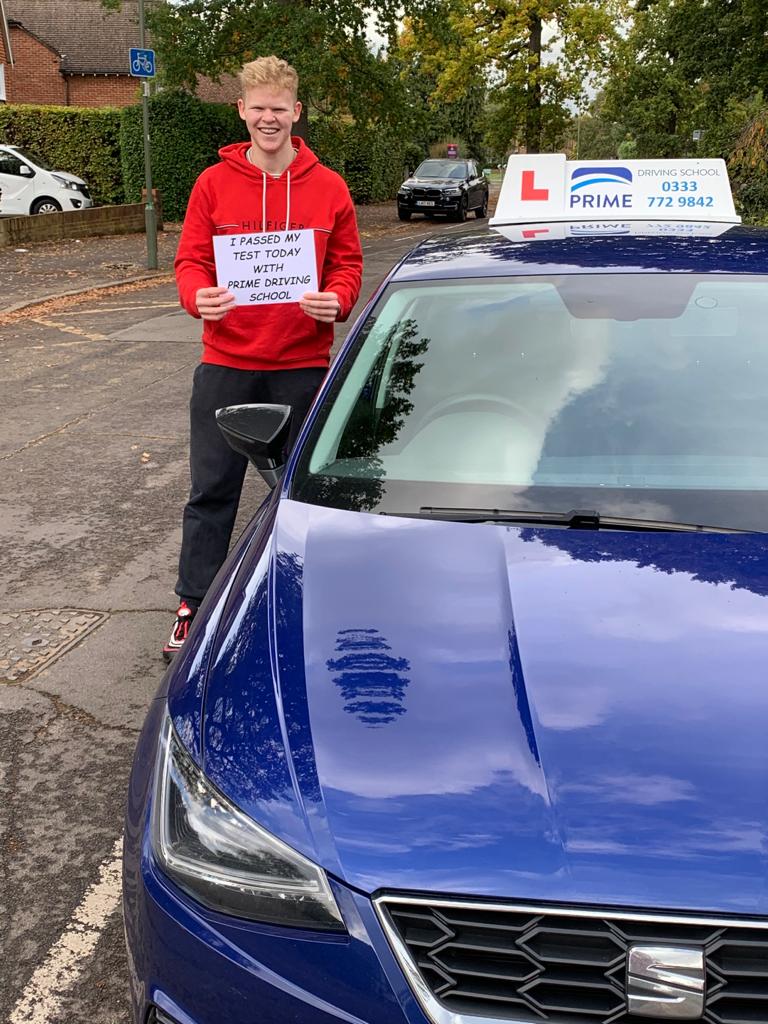 James
Mark is a fantastic driving instructor.
Would thoroughly recommend to anyone. He has a cool, calm and collected persona which gives you confidence as a driver, and has provided me with a set of skills for a lifetime. Anyone looking for a driving instructor should have Mark, he is a great teacher!
James
By far the best of the two instructors I've had. Mark made me feel very confident with driving and had some good life lessons too.
Will be recommending to everyone I know :-)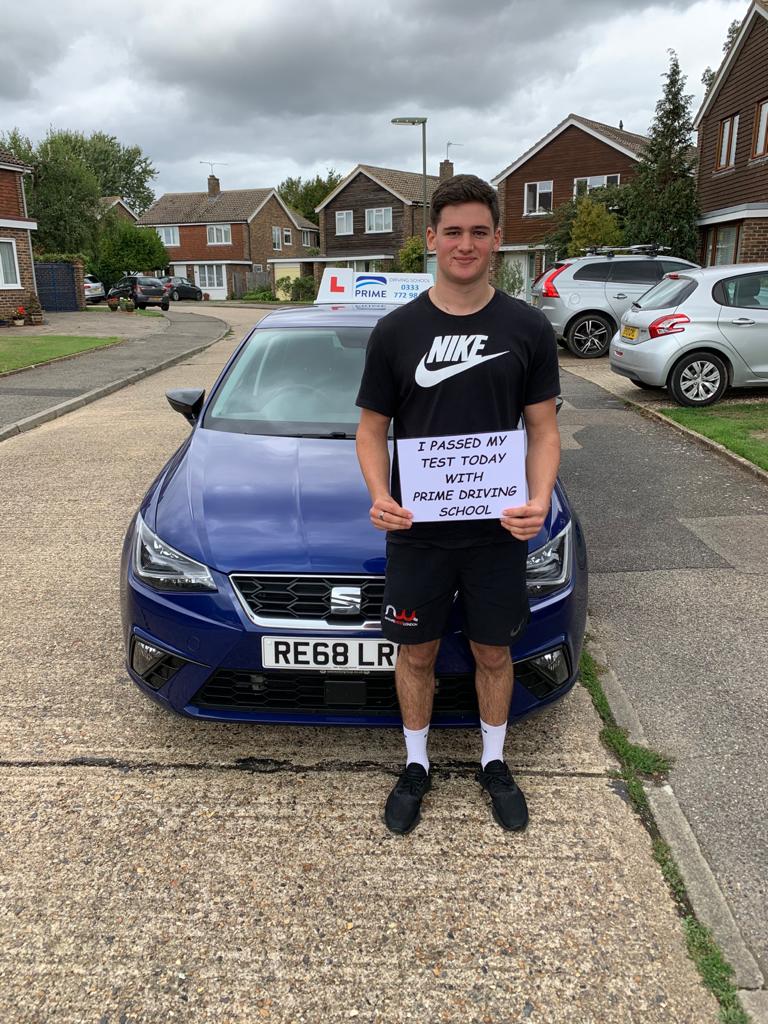 Jordan
Mark is a patient calm thorough driving instructor.
This gave me the confidence to pass my test. I will and have recommended Mark to any of my friends.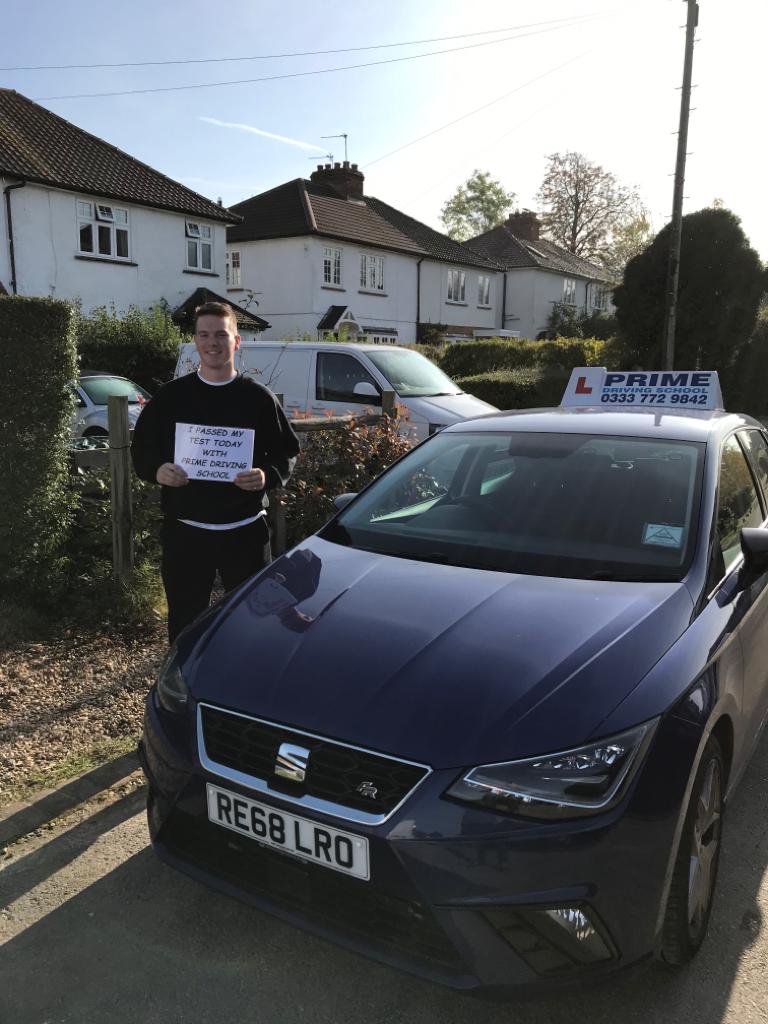 Josh
Can't imagine having a better instructor to learn with.
I can highly recommend learning with Mark
Always calm and patient but most importantly makes you feel extremely comfortable from the very first lesson.
With a good instructor comes quick progression when it comes to driving, so I can highly recommend learning with Mark. Passed with only 1 minor and so could you. Sad the lessons are over!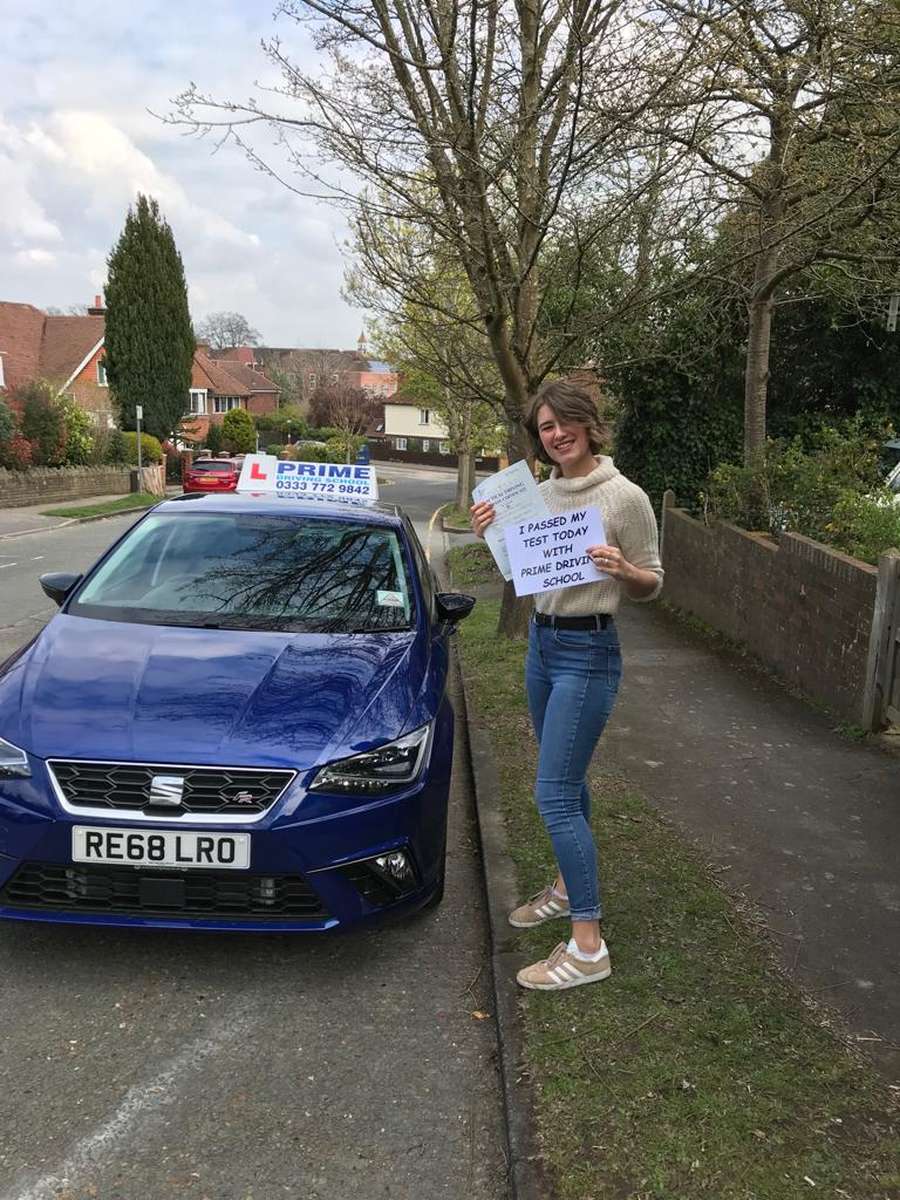 Josie
I would highly recommend Prime Driving School!
I have just passed my driving test first time, all thanks to Lynne and Mark! They were incredibly patient with me and they encouraged confidence as my driving skills progressed.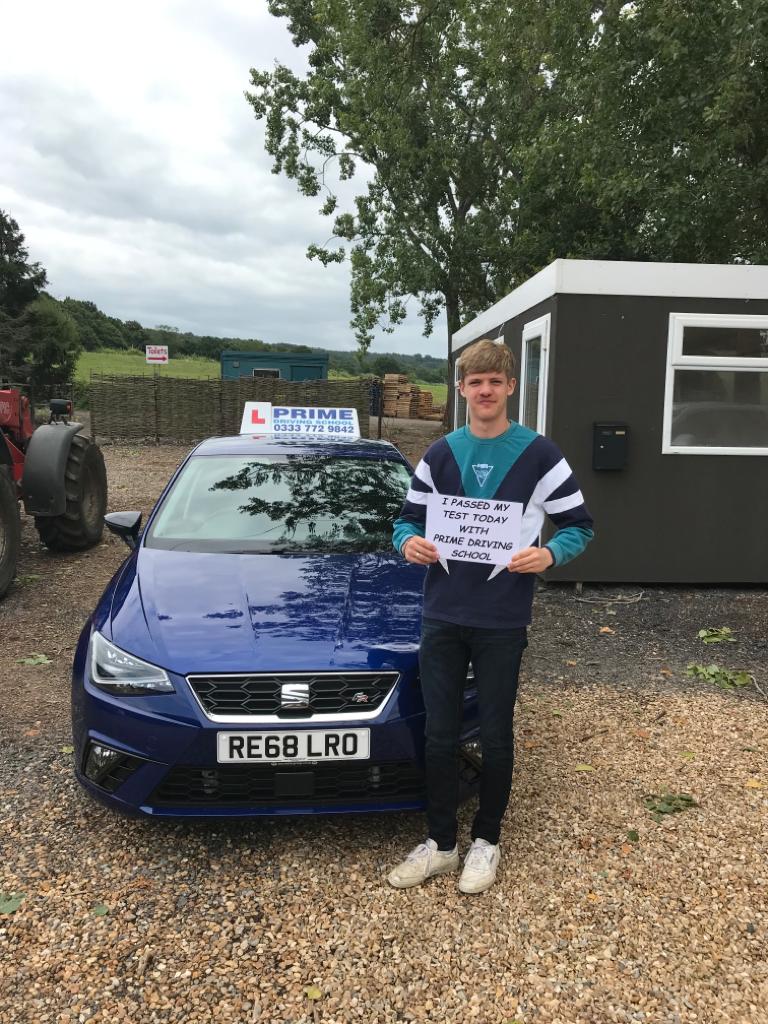 Kristian
The best driving instructor in the Surrey area.
I had a couple instructors before Mark but I can honestly say I wouldn't have passed without him.
The calm, trusting nature of Mark makes it so easy to learn and become a better driver. 100% would recommend to anyone who is looking for a brilliant instructor!!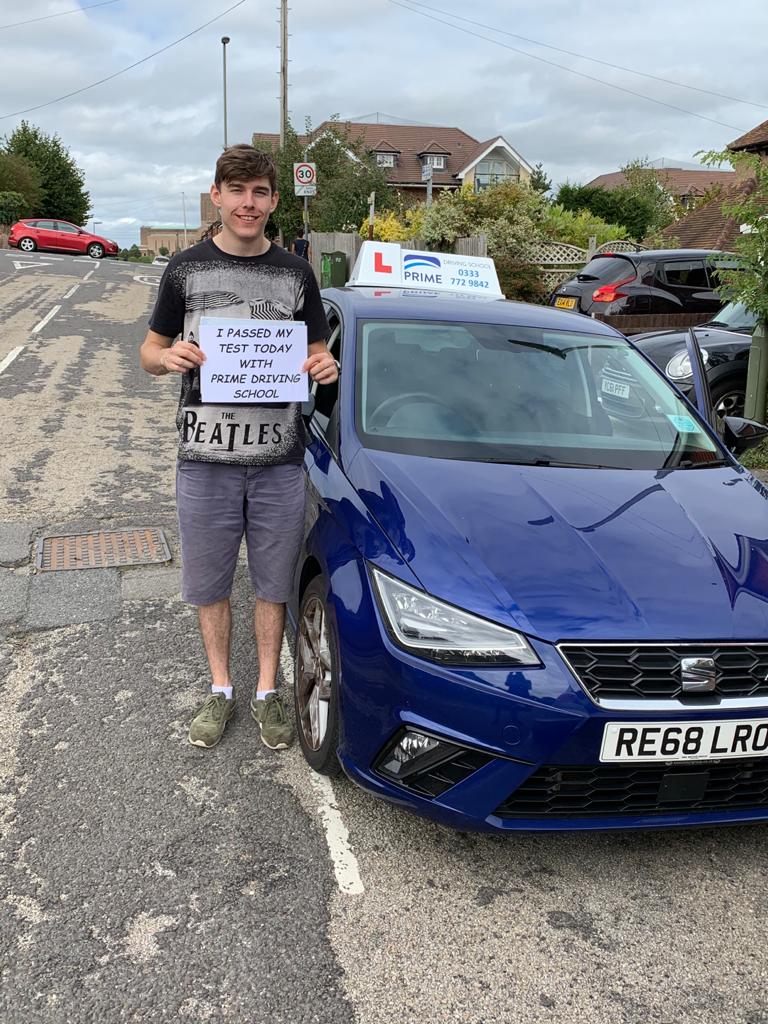 Luke
Mark is an awesome instructor:
Passed test first time with just 3 minors. Always calm, very easy to learn from and always worked around the times I was free.
Lessons were enjoyable and Mark really helped me be comfortable behind the wheel. Car is always well kept and perfect for learning in. I'm recommending to everyone who's looking to learn.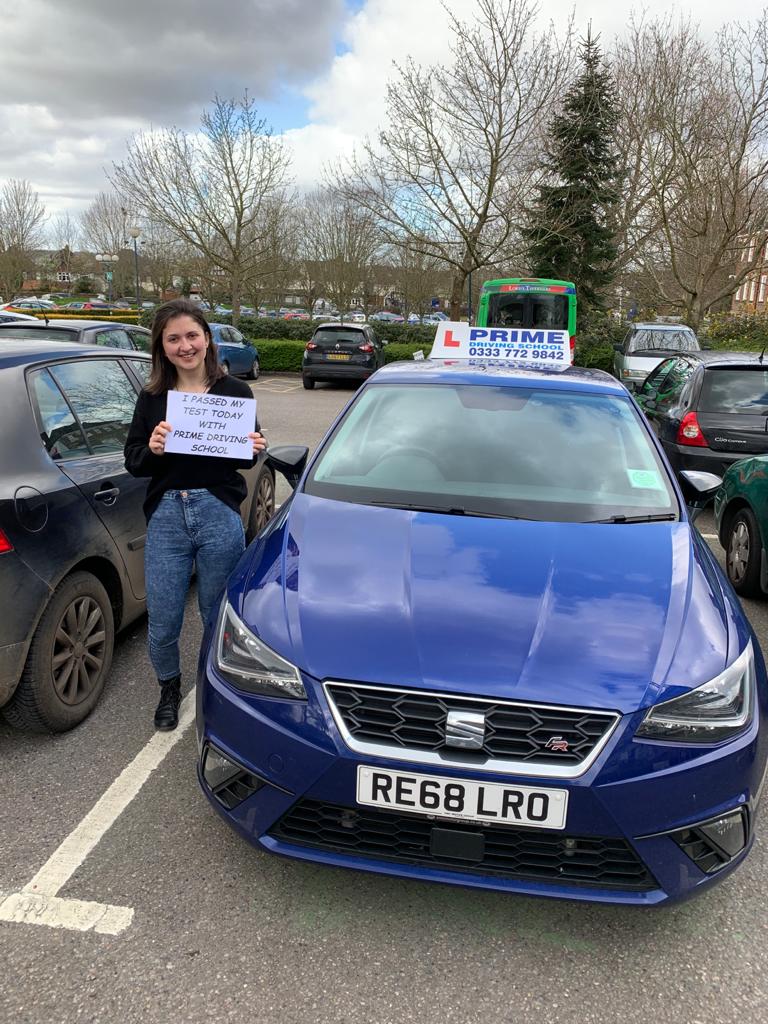 Lydia
I passed my test with Mark from Prime Driving and had a fantastic experience.
Hes the third instructor Id had and without a doubt the best.
I was a nervous driver and a very nervous test taker but Mark helped me immensely. He was always incredibly patient and helpful, ultimately making me a much more confident driver. He was also reliable and prompt in both arriving for lessons and communicating - traits my previous instructors lacked.
I would recommend Mark to absolutely anyone.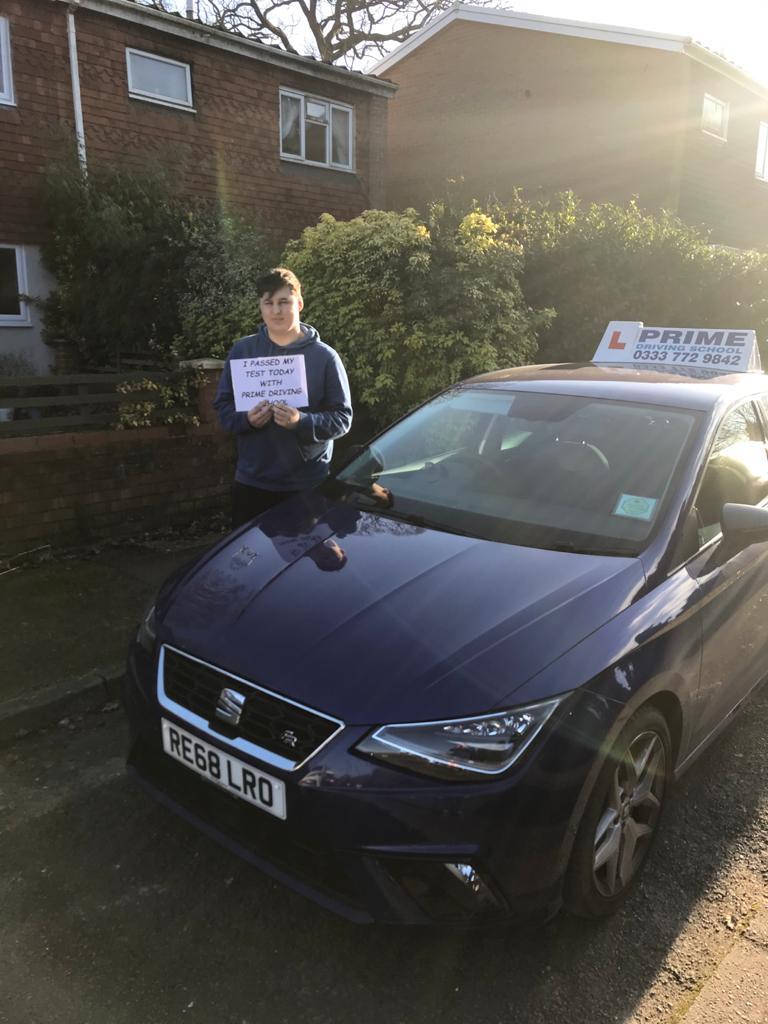 Oliver
Mark is a great instructor.
Helped me pass and learn how to drive with ease and confidence. 10/10 would recommend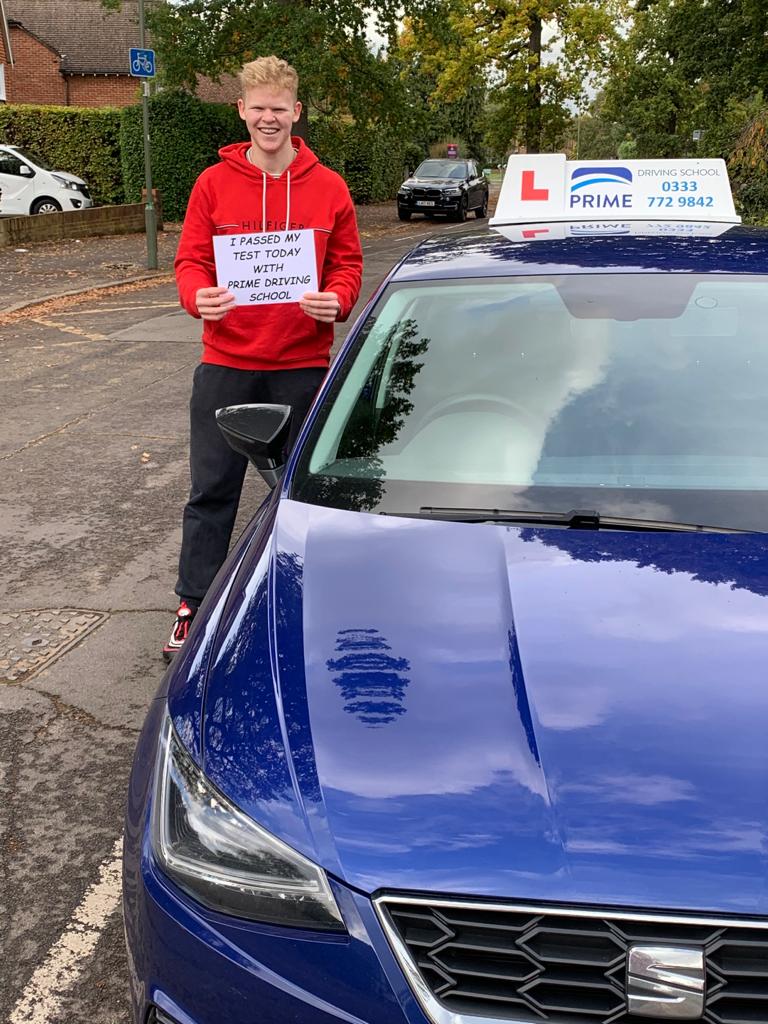 Olly
Mark is a great guy, definitely one of the best instructors, I'd always be looking forward to lessons.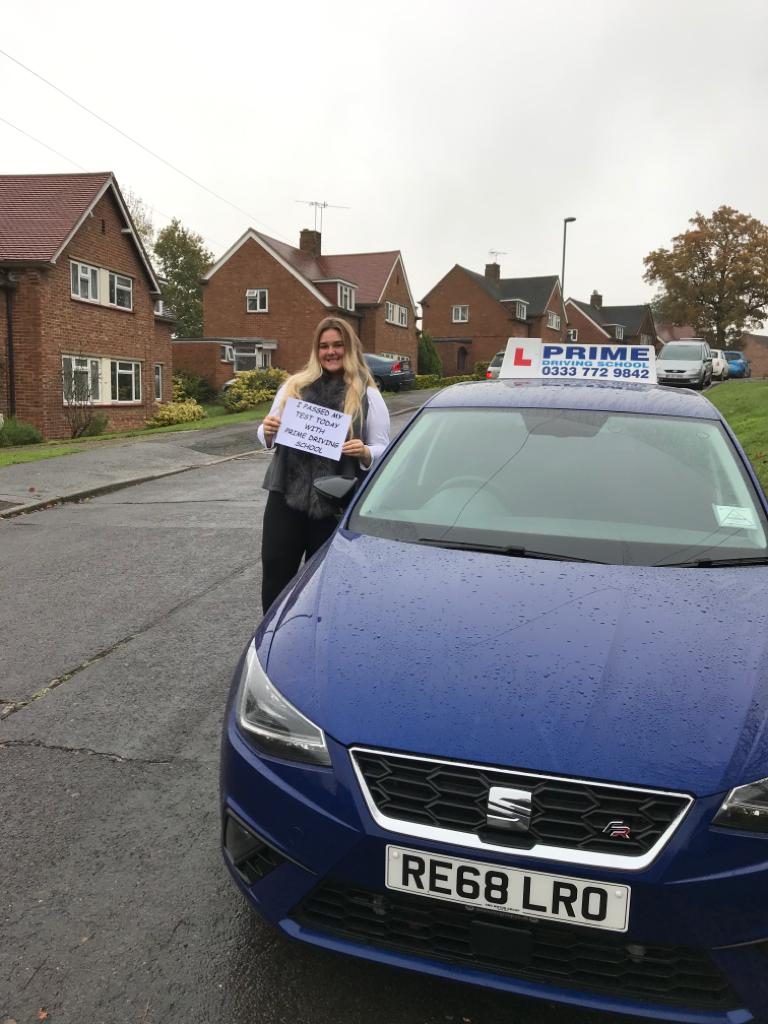 Patty
Mark always made me feel confident in my driving, making sure I was prepared for my test in the right amount of time. I cant recommend him enough!!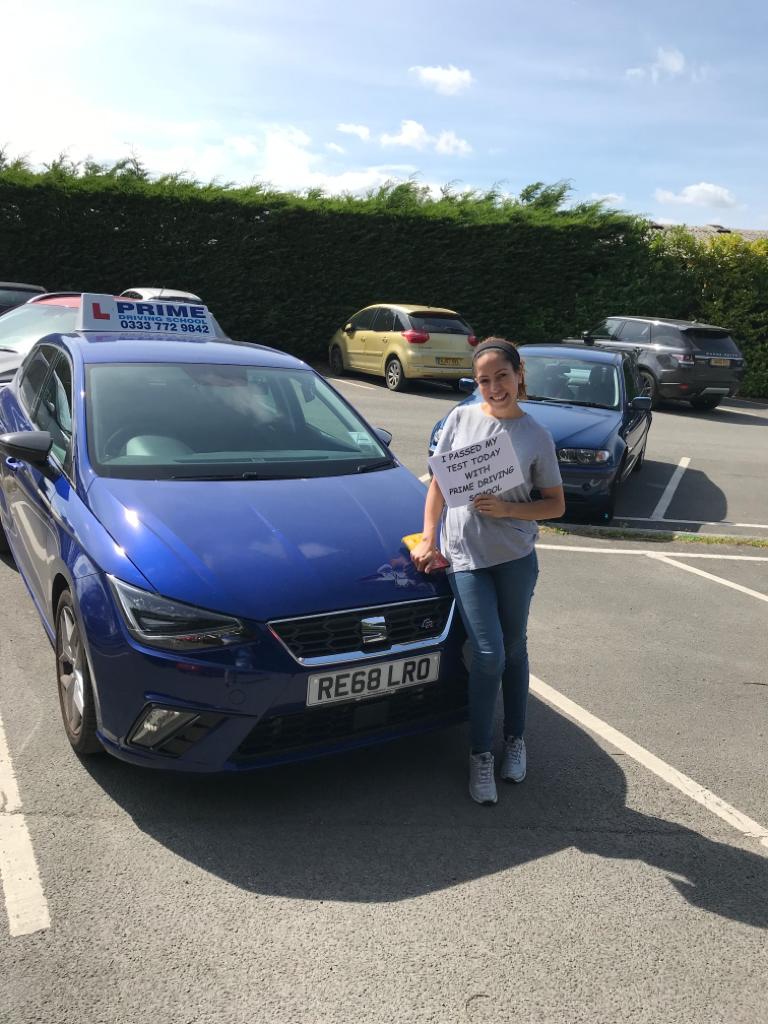 Roxy
Mark guided my wife Roxy, to first time test success with his calm energy, clear instructions and professional nature.
Do not hesitate to use him, he is far superior to other instructors we encountered. He is also incredibly flexible and accommodating, always going the extra mile. A truly nice guy too.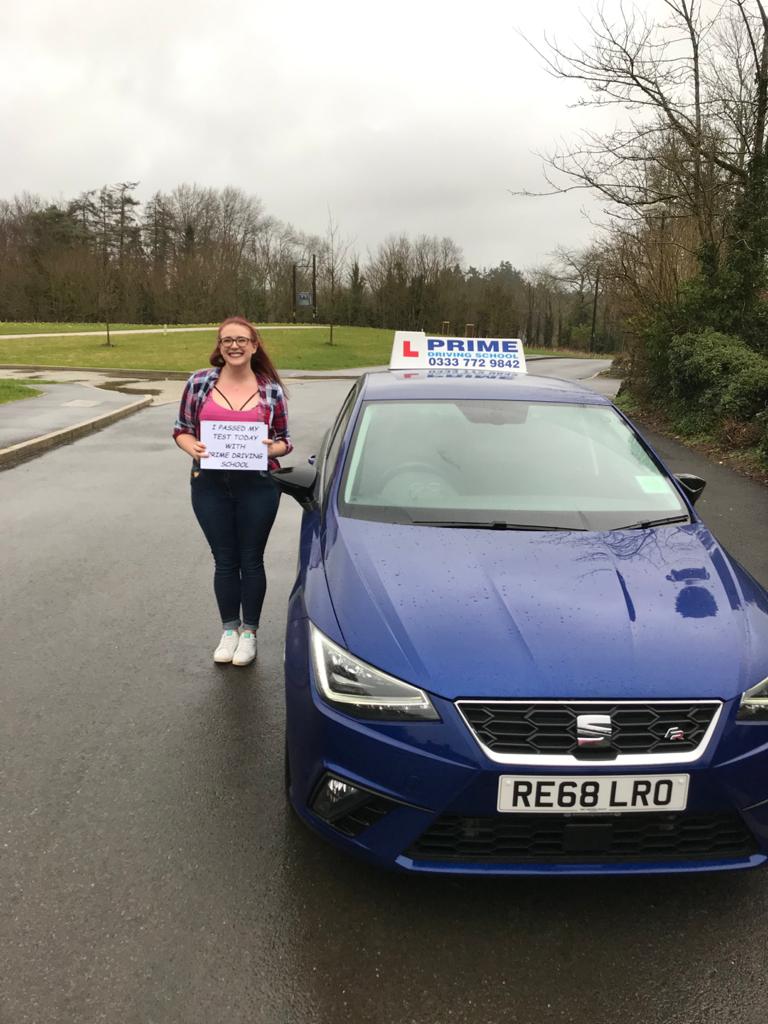 Sharne
I loved being with this driving school.
I found Mark to be a fantastic driving instructor, he had a calm approach to his teaching, I felt calm and confident when I was in the car with him, I would highly recommend this driving school!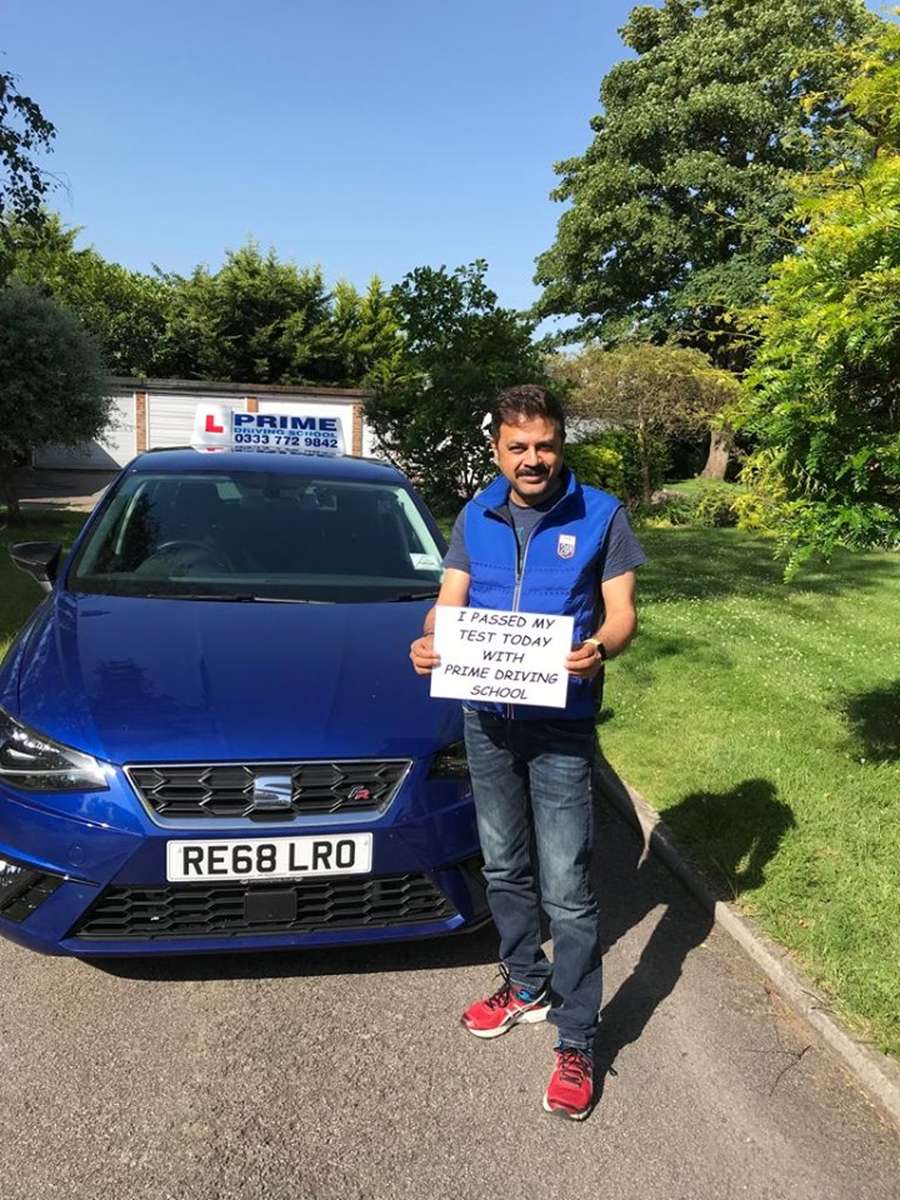 Sumit
Mark Rowett is a very friendly instructor.
He does not stress you. He has these unique acronyms that will help you learn basics easily. He is very accommodative in terms of schedule and timings. I got thru my practical in one go.
My daughter is now learning from him. Highly recommended.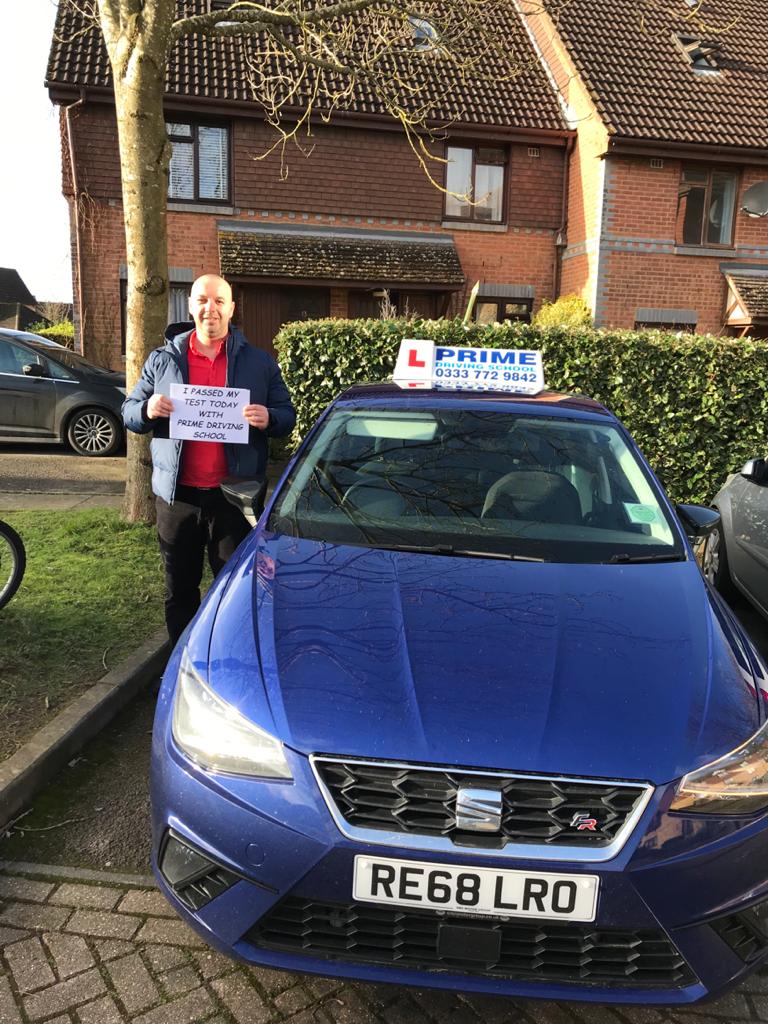 Yulian
Mark helped me pass my practical test first time.
I had only 6 hours with him and was ready for the test. He was very friendly and knew how to find the best way to teach me regardless my cultural and ethnicity background.
I thought my English wasn't very good I wouldn't understand everything he says but he was able to show me everything I needed to know. HUGE thank you to Mark for his help! I can't recommend him more!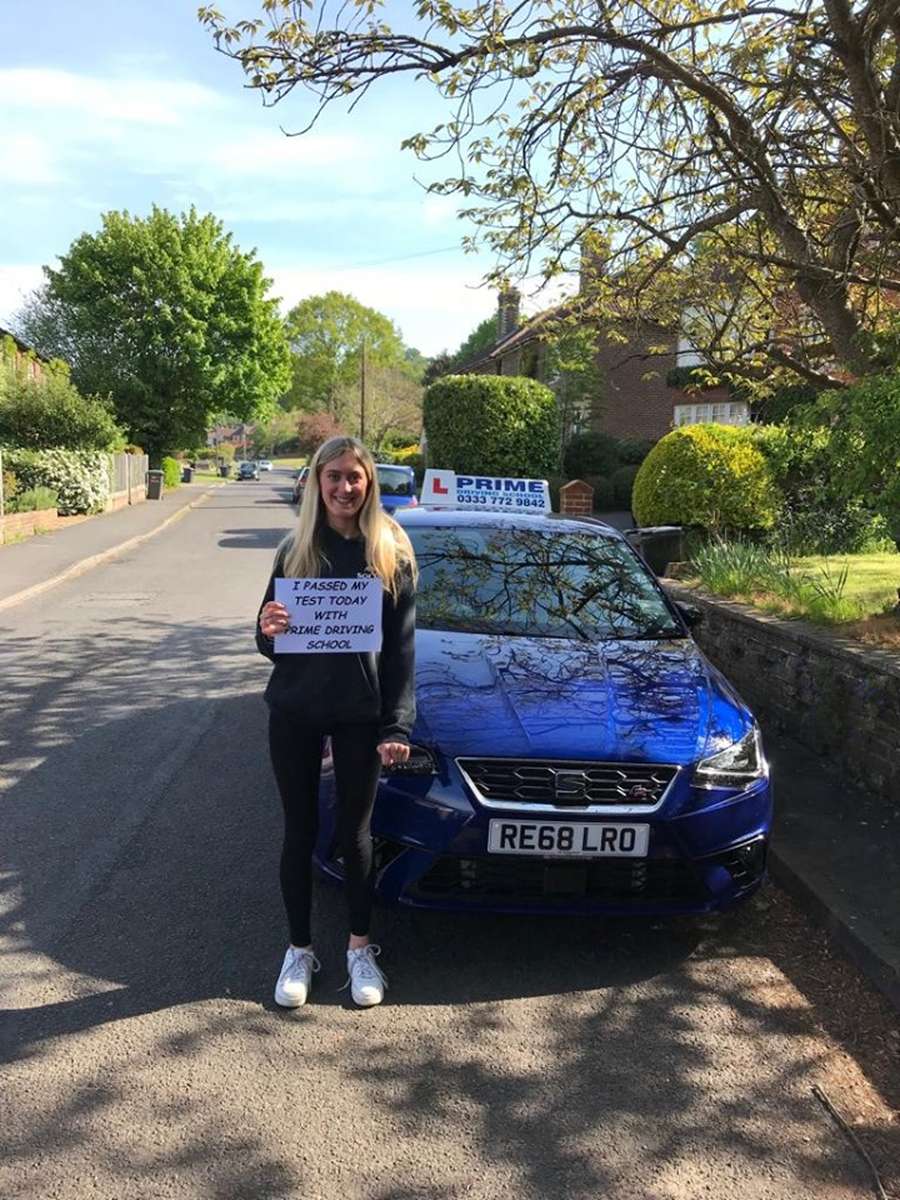 Zara
Such a good instructor!!
Made learning to drive exciting and fun and I would definitely recommend him to all my friends. :)