Our most important objective at Prime Driving School is to teach safe driving for life
We know driving can be difficult at first, however, our instructors objective is to put you at ease, build confidence and safety. We do not just teach how to pass a driving test, but safe driving for life
We are a friendly, independent and professional, Chichester based driving school.
Our head trainer and school owner, Lynne, has over 20 years experience on many levels of driver training and is a qualified DVSA approved Driving Instructor.
Lynne now brings to the South East her unique talents and has built Prime Driving School for the purposes of ensuring that top quality safe driving is taught to you.
With Lynne's extensive experience, you can be comfortably assured that you, your son and or daughter will have the best driver training that can be offered.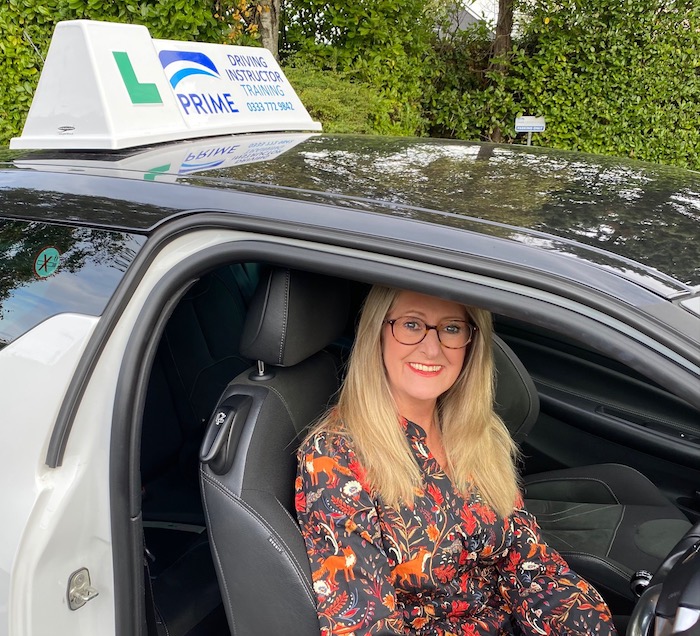 Experience
Our head trainer and driving school owner, Lynne, is also a qualified ORDIT registered 'Driving Instructor Trainer', having trained and passed hundreds of driving instructors over the years.
Lynne has also achieved her diploma in 'fleet assessment'. 'Fleet assessment' is where Lynne as the assessor reports on company drivers to ensure their standards are high in eco-friendly driving techniques and safe driving ability.
Other qualifications Lynne brings to Prime Driving School is that she is an 'Energy Saving Trust' trainer and a 'Master Trainer' which means that she can teach Energy Saving to other driving instructors.
Lynne's passion for teaching safer driving extends to her having gained 'Diamond Special Test', a test that requires an exceptional high standard of her own driving skills to pass.
Learn to drive
Become an instructor